North Yorkshire Pet Professionals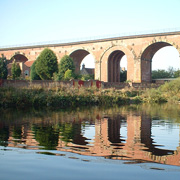 Narrow your results: browse for in North Yorkshire towns:
Harrogate, Middlesbrough, Scarborough, York.
North Yorkshire is the largest of England's counties, and many pet shops and pet professionals operate thriving businesses in the region. It's probably possible to buy any type of pet or pet service that you need in this area, whether it's a rabbit, horse, reptile, vet, breeder or pet trainer. If you like freshwater and tropical fish, a visit to Northallerton's Aquatic Finatic won't disappoint you. They keep a superb selection of not only fish, but also tortoises, snakes and scorpions too.
Pet transportation is increasingly required by many pet owners, and Acklam Pet Care provide this important service as well as their dog walking or pet sitting facilities. Numerous pet owners like to have a painted image of their favourite pet, and a choice of North Yorkshire pet artists can create pictures via several different mediums. Check out our list of North Yorkshire pet shops or pet professionals to find exactly what you are looking for.
FEATURED BUSINESSES
An innovative company offering dog walking, cat sitting and a pet taxi service.
Read more about Acklam Pet Care >>

Sells tropical and freshwater fish, small pets and reptiles as well as pet food.
Read more about Aquatic Finatic >>
POPULAR BUSINESSES
4 Union Street, Filey, North Yorkshire, YO14 9DZ
01723 512752
Tanton Hall, Stokesley, Middlesbrough, North Yorkshire, TS9 5JT
07557 442615
71 High Street, Great Ayton, Middlesbrough, North Yorkshire, TS9 6NF
07921803036
Thorpe Underwood Hall, Ouseburn, York, North Yorkshire, YO26 9SS
08449 809144
13 St. Thomas Street, Scarborough, YO11 1DY
01723 364904
Copthall Bridge House, Station Bridge, Harrogate, North Yorkshire, HG1 1SP
01423 790133
67D High Street, Starbeck, Harrogate, North Yorkshire, HG2 7LH
01423 885692
45 Eastbourne Road, Middlesbrough, North Yorkshire, TS5 6QN
01642 823083
4 Winterburn Wood, Winterburn, Skipton, North Yorkshire, BD23 3QT
01729 830667
1 Great Givendale Cottages, Great Givendale, Ripon, North Yorkshire, HG4 5AD
07961 240261
OTHER BUSINESSES
Aristocats Cattery & Grooming Parlour

Old Stable Cottage, Stillingfleet Road, York, North Yorkshire, YO61 6EB
01904 728781
Care Vets

49 Clarence Street, York, North Yorkshire, YO31 7EL
01904 654016
Cascade Garden & Aquatic Centre

Bishop Monkton, Harrogate, North Yorkshire, HG3 3QD
01765 534029
Chip-n-Dale Pets

110 Victoria Road, Scarborough, YO11 1SL‎
01723 500 753
Cyber Aquatics Reptiles & Pets

2 Greystoke Court, Middlesbrough, North Yorkshire, TS5 7DS
01642 919765
Derrings Kennels

New Derrings Farmhouse, York, North Yorkshire, YO61 3LW
01347 824202
Falsgrave Pet Shop

48 Falsgrave Road, Scarborough, North Yorkshire, YO12 5AX‎
07772 338 082
Foss Feeds

Copmanthorpe Lane, York, North Yorkshire, YO23 2UG
01904 233675
Intown Pet Shops

37-39 Grange Road, Middlesbrough, North Yorkshire, TS1 5AU
01642 232836
Marion's Pet Shop

45 Eastbourne Road, Middlesbrough, North Yorkshire, TS5 6QN
01642 823083
Noah's Ark

269 Cargo Fleet Lane, Middles, North Yorkshire, TS3 8EX
01642 502344
Paws

28 Kings Road, Middlesbrough, North Yorkshire, TS3 6NF
01642 249450
Pet Pad

22 High Street, Pately Bridge, Harrogate, North Yorkshire, HG3 5JU
01423 711944
Pooches Galore

112 Newby Crescent, Harrogate, North Yorkshire, HG3 2TT
07919 150223
Shamrock Veterinary Clinic

43 Knaresborough Road, Harrogate, North Yorkshire, HG2 7SR
01423 884074
Some Fin Fishy

144 Long Street, York, North Yorkshire, YO61 3JA
07960 807870
Swanzdale Veterinary Care Centre

99 Scalby Road, Scarborough, North Yorkshire, YO12 5QL
01723 331503
Toft Animal Supplies

Toft Lodge, Raskelf Road, York, North Yorkshire, YO61 3LA
01347 665035