Animal Societies & Clubs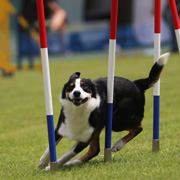 With an almost unlimited number of different animals and breeds, itís no wonder that there are a massive number of animal societies and clubs situated all over the UK. Whether your favourite pet is a Celtic Longhaired cat, a Welsh Springer spaniel, a Crested budgerigar or a Bells Hingeback tortoise, thereís sure to be a dedicated organisation for owners to join.
Apart from enabling pet lovers of specific species to contact one another, these animal societies and clubs are excellent at providing their members with up to date information about availability, care, diet or hundreds of other interesting topics of discussion. Many towns have a numbers of pet lovers that have formed a club – they will hold regular meetings and invite local owners to show and discuss their favourite animals.
Whilst dogs and cats are the most popular pet animals in the UK, and a vast number of animal societies and clubs are devoted to them, other and more unusual pets are just as well catered for. Website clubs encourage pet lovers to upload their favourite pet photographs, or even supply new information about a particular breed or species. Animal clubs and societies are not just devoted to smaller pets – horse or pony lovers are just as well looked after.
BUSINESSES