Pet Shops Selling Fish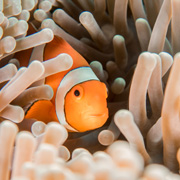 For millions of people all over the world, keeping fish in a tank or aquarium at home is a life time hobby and pleasure. 'Soothing' and 'relaxing' are two of the most popular words used by owners of pet fish. With tropical salt water and freshwater fish being amongst the most popular, the choice of species and colours is simply staggering, as a visit to an aquarium will prove. For many of the fish, a coral reef is their natural habitat, and modern aquariums can have a huge selection of accessories that can be placed in tanks to make the fish feel at home.
There are many pet fish shops that specialise in certain types of fish, and can offer advice on the right conditions and food to keep them healthy and active. If keeping a tank at a constantly high temperature is a problem for some people, many fish lovers will collect coldwater fish such as goldfish or koi. These are probably easier to look after and will also be much slower growing, although the fish shop will be the best place for advice.
Many of these coldwater fish can be kept in garden ponds, but with careful protection from inquisitive birds! The choice of outlets selling pet fish is large, and apart from those situated in towns and suburbs, many out of town garden centres will also have specialist aquatic sections with a huge choice of aquariums, tanks and accessories.
FEATURED BUSINESSES

Sells tropical and freshwater fish, small pets and reptiles as well as pet food.
Visit Aquatic Finatic Now >>
BUSINESSES