Forty Fathoms Aquarium and Pond Centre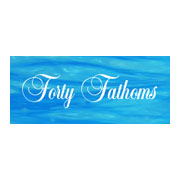 Address
Aquarium House, 149 Greatfield Road, Kidderminster, Worcestershire, DY116PP
Telephone
01562 515539
About
Founded in 1980, Forty Fathoms Aquarium and Pond Centre was establshed to provide high-quality tropical fish and aquatic plants to keen hobbyists in Kidderminster and the surrounding area.
Forty Fathoms imports tropical fish from all over the world including Hong Kong, Africa, Singapore and Japan. All are placed into a carefully managed quarantine area when they arrive to guarantee that they are disease-free and perfectly conditioned to their future aquarium life.
Tropical fish brands sold at this large Kidderminster aquarium shop include Aquastands, Juwel, Oase and Kockney Koi. In terms of their tropical fish for sale, they sell far too many to mention here, although particularly interesting varieties include Firemouth Cichlids, Otocinclus Dwarf Suckers and Julii Cory. You can even occasionally buy albino aquatic frogs here too!
Find Forty Fathoms on these pages:

Location: Kidderminster
Categories: Fish pet shops