Pet Medications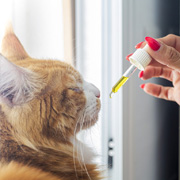 Keeping your favourite dog, cat or any other animal in tip top health is an important part of looking after your pet, and whilst a visit to the vet will be an inevitable part of this process, pet medications are also available from a number of other online sources and outlets. Normally all they require is a copy of your animal prescription signed by a qualified vet, and any drugs or treatments will then be posted straight to your home.
There are a large number of companies that specialise in providing pet medications, and many of them will also be able to supply other pet requirements like pet food, outside door flaps, pet toys, bedding or a great selection of grooming and cleaning products. As with human care, many pet medications or supplements such as worming tablets or anti parasite treatments are available without a prescription.
Always check that your pet medication supplier is properly regulated by the government body known as the Veterinary Medicines Directorate (VMD). Whilst there is no substitute for a visit to the vet for a diagnosis, pet medications and supplies can often be supplied at a considerable discount, especially when combined with orders for other important items like disinfectant, collars and leads or even pet travel systems.
BUSINESSES