Wellnostics
No customer reviews yet. Be the first.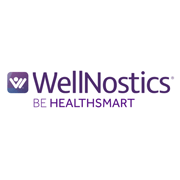 Address
Hutchinson House, 21 Sandown Lane, Liverpool, L15 8HY
Telephone
03334441688
Contact
Send an email to Wellnostics now >>
About
The number of elderly is rising faster than ever before and will only speed up. By 2040 the global population will see 1 in 10 people being diabetic and more with other long term conditions. As with humans, cats and dogs are also suffering from the diabetes epedemic with a huge rise in diabetic pets in recent years for the same reasons as humans.
Wellnostics' range of products includes Diabetes Monitors and Test Strips, Urine Strips to test for Bladder Stones and Urine Infections as well as specimen collection devices. Starting Wellnostics in 2016 came from a number of projects that the founders had been involved in throughout their career in wireless technology and the medical industry. They witnessed first hand that far better patient compliance and outcomes resulted when the patient was empowered in the beginning and fully understood their condition and in turn self managing it over the long term.
Wellnostics are on a mission to empower pet owners to take control of their health through the use of smart diagnostic technology and to get everyone to be Healthsmart For Pet Owners if they can save on vet bills along the way all the better.
Find Wellnostics on these pages:

Location: Liverpool
Categories: Medication