Liverpool Pet Professionals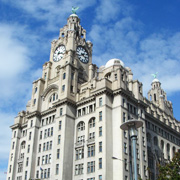 As one of Englandís largest cities, Liverpool has its fair share of pet lovers, all of whom rely upon the city's pet professionals to supply all the necessary items to keep their pets healthy and active. Park Veterinary Centre in the Garston area is just one of many vets in the region who can keep all small animals in tip top condition. A number of Liverpool pet shops such as Rocky Pets can supply small animals as well as pet food and hundreds of pet accessories.
UK Pet Food in Formby not only delivers pet food locally, but also has a next day nationwide delivery service for most popular makes of pet food. Many animals such as dogs will need some early behaviour lessons, and Liverpoolís D&E Dog Training can undertake all of those requirements. Stanley Road Pets and Aquatics is a great Liverpool pet shop for the supply of small animals such as rabbits, guinea pigs or hamsters, and also has an extensive selection of fish, tanks and accessories.
FEATURED BUSINESSES

Pet products wholesaler that offers market fashion pet products to retailers.
Read more about Eden Petz >>
POPULAR BUSINESSES
54 St James Street, Liverpool, Merseyside, L1 0AB
0151 924 5867
Hutchinson House, 21 Sandown Lane, Liverpool, L15 8HY
03334441688
OTHER BUSINESSES
AJ Aquatics

71 Halewood Road, Liverpool, Merseyside, L25 5PG
0151 222 2031
Bark's Pets & Exotics

186-190 County Road, Walton, Liverpool, Merseyside, L4 5PH
0151 559 7542
D&E Dog Training

6 Lothair Road, Anfield, Liverpool, Merseyside, L4 0RL
0151 264 8659
Druzhina Siperian Cats

7 Snave Close, Liverpool, Merseyside, L21 8QG
0151 933 7042
Park Veterinary Centre

15 Woolton Road, Garston, Liverpool, Merseyside, L19 5ND
0151 427 9989
Rocky Pets

87 Rocky Lane, Anfield, Liverpool, Merseyside, L6 4BB
0151 260 9649
Stanley Road Pets & Aquatics

109 Stanley Road, Bootle, Liverpool, Merseyside, L20 7DA
0151 203 4371