Middlesbrough Pet Professionals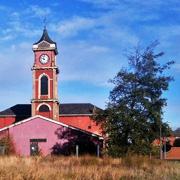 As you would expect from a town the size of Middlesbrough, pet shops and pet services are not hard to track down. Anyone wanting to buy a cat, dog, hamster or budgerigar has a good range of pet shops to choose from - and those looking for more exotic species won't be disappointed either. As well as playing host to retailers that cater for pet foods, cages and the animals themselves, Middlesbrough is able to provide lots of supporting services such as dog walkers, veterinarians, pet taxis and catteries.
Paw2pavement in the Great Ayton district offer a range of pet walking and boarding services at affordable prices. If you're a reptile lover then head straight to Cyber Aquatics Reptiles & Pets in Greystoke Court for a good selection of live animals and all the food and accessories they need to keep them well cared for. Marions Pet Shop in Eastbourne Road has a great selection of branded pet food, as well as a huge selection of accessories and cages for many different animals.
FEATURED BUSINESSES
An innovative company offering dog walking, cat sitting and a pet taxi service.
Read more about Acklam Pet Care >>
POPULAR BUSINESSES
Tanton Hall, Stokesley, Middlesbrough, North Yorkshire, TS9 5JT
07557 442615
71 High Street, Great Ayton, Middlesbrough, North Yorkshire, TS9 6NF
07921803036
45 Eastbourne Road, Middlesbrough, North Yorkshire, TS5 6QN
01642 823083
OTHER BUSINESSES
Cyber Aquatics Reptiles & Pets

2 Greystoke Court, Middlesbrough, North Yorkshire, TS5 7DS
01642 919765
Intown Pet Shops

37-39 Grange Road, Middlesbrough, North Yorkshire, TS1 5AU
01642 232836
Marion's Pet Shop

45 Eastbourne Road, Middlesbrough, North Yorkshire, TS5 6QN
01642 823083
Noah's Ark

269 Cargo Fleet Lane, Middles, North Yorkshire, TS3 8EX
01642 502344
Paws

28 Kings Road, Middlesbrough, North Yorkshire, TS3 6NF
01642 249450