Tyne and Wear Pet Shops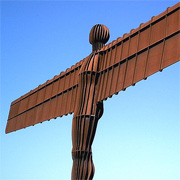 Narrow your results: browse for in Tyne and Wear towns:
Gateshead, Newcastle.
Almost Englandís most northern county, Tyne and Wear is a highly populated area with large towns like Gateshead, Newcastle, Sunderland and Washington. Like most other parts of the UK, a large proportion of the residents are pet owners who all need a wide range of services to keep their animals in tip top condition. The Parrot Megastore in Newcastle is a real specialist with everything you need to keep one of these wonderful tropical friends.
If reptiles are more your choice, Dunston Exotics in Gateshead should have a great choice of reptiles and accessories to keep them warm and happy. Tyne and Wearís Emersons Pet Centre has four regional outlets and supplies a huge selection of pet food by most of the major brands like Royal Canin and James Wellbeloved. Whatever you want for your pet, the Tyne and Wear pet professionals can help out – vets, grooming parlours, breeders and kennels are all located in the region.
POPULAR BUSINESSES
59 Dartmouth Avenue, Low Fell, Gateshead, Tyne and Wear, NE9 6XA
0191 491 3335
5 Coldwell Street, Felling, Gateshead, Tyne and Wear, NE10 9HH
0191 4690090
35 North King Street, North Shields, Tyne and Wear, NE30 2HS
0191 296 6432
17 Grasmere Road, Whickham , Newcastle, Tyne and Wear, NE16 4EU
0191 488 5491
54 Aidan Court, Bede Industrial Estate, Jarrow, Tyne And Wear, NE32 3EF
0844 809 9907
Standwell Farm Lodge, Harlow Hill, Newcastle, Tyne and Wear, NE15 0QD
07554 420655
187 Grainger Market, Newcastle, Tyne and Wear, NE1 5QW
0191 2323717
OTHER BUSINESSES
Animal Allsorts

65-67 Stephenson Road, High Heaton, Newcastle, Tyne and Wear, NE7 7SA
0191 2666290
Dunston Exotics

Contract House, Wellington Road, Gateshead, Tyne and Wear, NE11 9HS
0191 406 1970
Forpaws

15-17 Church Road, Gosforth, Newcastle, Tyne and Wear, NE3 1TX
0191 2867589
Jollye's Petfood Superstores

Unit 2, West Denton Retail Park, West Denton Way, Newcastle, Tyne and Wear, NE5 2NF
0191 2867589
Little Gems Elite Dog Grooming

106 Coatsworth Road, Gateshead, Tyne and Wear, NE8 1QP
0191 406 7387
Little Pet Stores

48 Coatsworth Road, Gateshead, Tyne and Wear, NE8 1QN
0191 477 3088
Parrot Megastore

20-22 Byker Bridge, Byker, Newcastle, Tyne and Wear, NE6 1PE
0191 2657170
Petwise

496 Elswick Road, Newcastle, Tyne and Wear, NE4 8ED
0191 2260700
Posh Paws

Unit E, Block 321, Mayoral Way, Team Valley Trading Estate, Gateshead, Tyne and Wear, NE11 0RT
01914 879 787
Ritz Pet Shop

17 Glebe Road, Newcastle, Tyne and Wear, NE12 7JQ
0191 2687115
The Pet Shop

189 Chillingham Road, Heaton, Newcastle, Tyne and Wear, NE6 5LH
0191 2400604
White Lion Veterinary Clinic

Lowerys Lane, Gateshead, Tyne and Wear, NE9 5JB
0191 491 5855