Gateshead Pet Professionals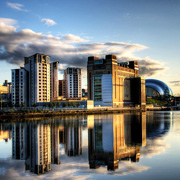 Gateshead in Tyne and Wear is probably best known for its 'Angel of The North' sculpture on its outskirts, but that aside, this medium sized town has all the usual facilities and shops that you expect in a modern town centre. Pet shops and pet professionals can be found throughout the town, and can cater for most pets needs. Emersons Pet Centre has four outlets in the region, and also sells live fish, small animals and some birds.
If your pet needs a vet, the White Lion Veterinary Clinic is well placed to deal with most problems. Little Pet Stores can supply all the food and toys a pet could require, and if your dog needs a good shampoo and clean, then Little Gems Elite Dog Grooming could provide the solution. Gateshead's pet shops also include those selling exotic animals such as reptiles, and Dunston Exotics is just one good example.
POPULAR BUSINESSES
59 Dartmouth Avenue, Low Fell, Gateshead, Tyne and Wear, NE9 6XA
0191 491 3335
5 Coldwell Street, Felling, Gateshead, Tyne and Wear, NE10 9HH
0191 4690090
OTHER BUSINESSES
Dunston Exotics

Contract House, Wellington Road, Gateshead, Tyne and Wear, NE11 9HS
0191 406 1970
Little Gems Elite Dog Grooming

106 Coatsworth Road, Gateshead, Tyne and Wear, NE8 1QP
0191 406 7387
Little Pet Stores

48 Coatsworth Road, Gateshead, Tyne and Wear, NE8 1QN
0191 477 3088
Posh Paws

Unit E, Block 321, Mayoral Way, Team Valley Trading Estate, Gateshead, Tyne and Wear, NE11 0RT
01914 879 787
White Lion Veterinary Clinic

Lowerys Lane, Gateshead, Tyne and Wear, NE9 5JB
0191 491 5855