Hertfordshire Pet Professionals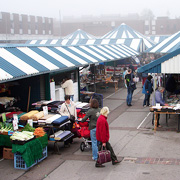 Narrow your results: browse for in Hertfordshire towns:
Hemel Hempstead, St Albans.
Hertfordshire in the English Home Counties contains a lot of well known towns like St. Albans, Hertford, Berkhamsted, Potters Bar, Letchworth, Hatfield and many more. Wherever you live in the area there's sure to be a Hertfordshire pet shop or pet business where you can find exactly the service you want. Mickali Labradors in Barnet are specialist dog breeders, and Millenium Reptiles based in Bishop's Stortford can supply all of your exotic pets needs including live food, cages and heating equipment.
Kyra and Luna's Pet Boutique is an online based seller of luxury pet collars and leads as well as pet toys, grooming supplies and pet clothing. Vets and Pets in Broxbourne will look after almost every ailment that can affect small animals as well as cats and dogs, and can even offer their customer's pets some special herbal treatments. Pet Visitors in St. Albans can look after an animal for holidays or whilst you are out at work and if you love keeping fish, then Aquatic Nature can supply everything required to successfully keep and look after tropical or freshwater fish.
POPULAR BUSINESSES
Moss Way, Hitchin, Hertfordshire, SG5 2QW
07799 890704
A505 Main Road, Thriplow Heath, Nr. Royston, Hertfordshire, SG8 7RR
01763 207700
88 Victoria Road, New Barnet, Hertfordshire, EN4 9PB
020 8441 8361
New Mill, Lamer Lane, Wheathampstead, St.Albans, Hertfordshire, AL4 8RG
01582 839114
Contact Online, St Albans, Hertfordshire, AL1 5LX
07554 671707
Hertfordshire, SG7 6BU
08712 317415
Corner Cottage, Thorley, Bishops Stortford, Hetfordshire, CM23 4BH
07789 309766
Cosy Cottage, Osmington Place, Tring, Hertfordshire, HP23 4EG
07754 195140
Cranborne Road, Potters Bar, Hertfordshire, EN6 3DQ
020 3488 0094
OTHER BUSINESSES
Abbey Aquatics

1 Upton Close, Park Street, St.Albans, Hertfordshire, AL2 2NR
07784 973518
Ameyzoo Exotic Pets

12 High Street, Hemel Hempstead, Hertfordshire, HP3 0HG
01442 834446
Animaltastic

30 The Queens Square, Adeyfield, Hemel Hempstead, Hertfordshire, HP2 4ER
01442 264086
Animaltastic

30 The Queens Square, Hemel Hempstead, Hertfordshire, HP2 4ER
01442 264086
Aquatic Nature

88 Park Street, St.Albans, Hertfordshire, AL2 2LR
01727 875440
Best Price Pet Supplies

89 Hobbs Hill Road, Hemel Hempstead, Hertfordshire, HP3 9QF
07530 027311
Canine Creations

22 High Oaks, St. Albans, Hertfordshire, AL3 6DL
01727 830730
Clippin Marvellous

67 High Street, Redbourn, St. Albans, Hertfordshire, AL3 7LW
01582 793657
Feline Friend Sitters

69 Dellafield, St. Albans, Hertfordshire, AL1 5HA
077 08 965654
Greenfields Boarding Cattery

Green Lane, Markyate, St. Albans, Hertfordshire, AL3 8LR
01582 840219
Halian Veterinary Centre

107 Radlett Road, Frogmore, St. Albans, Hertfordshire, AL2 2LA
01727 874700
Hylaird

52 Broadfield Road, Hemel Hempstead, Hertfordshire, HP2 4DW
07711 704713
Kennelgate Pet Food Superstores

8 Frogmore Road, Hemel Hempstead, Hertfordshire, HP3 9RW
01442 232364
Mickali Labradors

Cottage Farm, Mays Lane, Barnet, Hertfordshire, EN5 2AQ
0208 449 2305
Millenium Reptiles

9, New Town Road, Bishop's Stortford, Hertfordshire, CM23 3SA
01279 306932
Mind Your Pets

47 Masons Road, Hemel Hempstead, Hertfordshire, HP2 4QS
07581 292991
Pet Fayre

6, Main Parade, Chorleywood, Rickmansworth, Hertfordshire, WD3 5RB
01932 283578
Pet Relief

Little Mead, Roughdown Villas Road, Hemel Hempstead, Hertfordshire, HP3 0AX
01442 240240
Pet Visitors

31 Wilstone Drive, St.Albans, Hertfordshire, AL4 9TT
01727 868311
Pet Visitors

31 Wilsone Drive, St. Albans, Hertfordshire, AL4 9TT
01727 868311
Vets & Pets

Unit 11B, Nazeing Industrial Est., Broxbourne, Hertfordshire, EN10 6SU
01992 478657