SafePets UK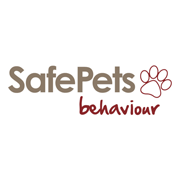 Address
Hertfordshire, SG7 6BU
Telephone
08712 317415
Contact
Send an email to SafePets UK now >>
About
Based in Hertfordshire, SafePets UK specialises in training and behaviour help for cats, dogs and livestock. Founded by Debbie Connolly (BBC's Dog Borstal, London Dog Forum and more), SafePets UK can organise home visits, holidays, advice packs and a free email daily clinic. Bases in London, South Wales, Hertfordshire and the Midlands cover a large area of the country, and can advise on a wide range of animal behavioural issues.
SafePets UK are behaviour consultants for Bengal Cat Rescue, Trallwm Farm Animal Sanctuary and Zep the Dep Rottweiler Rescue. They run specialist residential holidays in South Wales for dogs and owners in lovely riverside setting where dogs sleep in your cabin. SafePets UK is the only animal behaviour company that treats livestock as well as pets. Client's stories of their training experiences with cats, dogs, pigs and goats can all be read on the website. They also have courses offering confidence building and personal development through the training of rescue dogs, in a residential environment.

Courses run by this specialist pet behaviour and training business are also suitable for vulnerable groups as well as corporate staff. Methods used include the use of various safe homeopathic treatments such as Bach Flower Remedies - clients also learn about using their own body language more effectively to influence their pet.
Find SafePets UK on these pages:

Location: Hertfordshire
Categories: Training & Behaviour Businesses