East Sussex Pet Shops and Services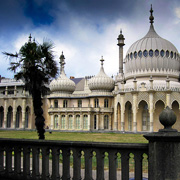 Narrow your results: browse for in East Sussex towns:
Bexhill, Brighton & Hove, Eastbourne.
Bordering the English Channel in the South East of England, East Sussex includes popular tourist towns such as Brighton & Hove, Eastbourne, Hastings and Lewes.
Many of the resident population are pet lovers just like in any other part of the UK. They they rely upon the services of hundreds of local pet shops and pet professionals to service all their petís needs. If youíre looking to buy a hamster, rabbit, cat or something more exotic like a reptile or rare tropical fish, thereís plenty of shops to choose from.
The Pets Emporium in Eastbourne sells a great range of pet products for birds, fish, reptiles and small animals, whilst Aqua-Mania Pond and Aquatic Centre is a terrific place for anything to do with fish. The Chase Veterinary Group can look after almost any sick animal, and Petnap, who are suppliers of disposable whelping boxes and other complementary pet products are also based in East Sussex.
POPULAR BUSINESSES
Spelland Oast (Factory), Goatham Lane, Broad Oak, Rye, East Sussex, TN31 6EY
01424 868346
19 School Place, Bexhill, East Sussex, TN40 2PX
01424 219655
92 Graham Avenue, Portslade, Brighton & Hove, East Sussex, BN41 2WL
01273 439299
Croft Road, Crowborough, TN6 1DL
01892 662961
7 Antigua Close, Eastbourne, East Sussex, BN23 5SZ
08458725519
Coastway Vets, Kemptown, Brighton,
07711 653476
OTHER BUSINESSES
A Coombs Pet Centre

19-21 Baker Street, Brighton & Hove, East Sussex, BN1 4JN
01273 606868
Aqua-Mania Pond & Aquatic Centre

249 Seaside, Eastbourne, East Sussex, BN22 7NT
01323 738941
Beech House Vet Clinic

35 Harrington Road, Brighton & Hove, East Sussex, BN1 6RF
01273 457648
Buckholt Cattery

Buckholt Lane, Bexhill, East Sussex, TN39 5AU
01424 830681
Cats Plus Dogs

16 Southdown Avenue, Eastbourne, East Sussex, BN20 9PS
01323 887674
Chase Veterinary Group

89-91 Seaside, Eastbourne, East Sussex, BN22 7NL
01323 639331
Green Street Pets & Wildlife

15 Albert Parade, Eastbourne, East Sussex, BN21 1SD
01323 721224
Greenleaves Veterinary Centre

119 Little Common Road, Bexhill, East Sussex, TN39 4JB
01424 212225
Happy Tails Pet Sitting

20 Barnhorn Road, Bexhill, East Sussex, TN39 4QA
01424 250085
Jo's Dog Grooming

83 Barnhorn Road, Bexhill, East Sussex, TN39 4QU
01424 232112
Moggie Minders Sussex

36a Grange Road, Brighton & Hove, East Sussex, BN3 5HU
01273 889096
Monty's Pet & Garden Supplies

3 Freshwater Square, Eastbourne, East Sussex, BN22 0PR
01323 301323
Pet Pet Pet

5 West Way, Brighton & Hove, West Sussex, BN3 8LD
01273 884949
South Coast Dog Walkers

79 Station Road, Brighton & Hove, East Sussex, 01273 415747
Sussex Pet Stores

29 Ladies Mile Road, Brighton & Hove, East Sussex, BN1 8QE
01273 557778
The Pet Shop

24 Whitehawk Road, Brighton & Hove, East Sussex, BN2 5FB
01273 622102
The Wobbly Rabbit

23 Western Road, Bexhill, East Susse, TN40 1DU
01424 218285
Top To Tail Groomers

20 Glenthorn Road, Bexhill, East Sussex, TN39 3QH
07842 576080