Eastbourne Pet Shops and Services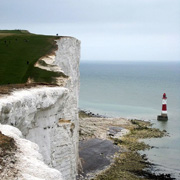 Situated on the English Channel coast of East Sussex, Eastbourne is a wonderful example of an English Victorian seaside resort. About a quarter of Eastbourne's residents are retired, and many of them will own a dog or cat that may need attention from one of Eastbourne's vets, grooming parlours or boarding establishments.
Whatever a pet owner needs for their favourite animal they're sure to be able to track it down in Eastbourne. Pet shops like Green Street Pets and Wildlife or Monty's Pet and Garden Supplies can help with animal food or even the purchase of a child's small pet like a hamster or rabbit. As its name suggest, The Pets Emporium is a terrific Eastbourne pet shop that sells birds, rabbits, reptiles and much more.
POPULAR BUSINESSES
7 Antigua Close, Eastbourne, East Sussex, BN23 5SZ
08458725519
OTHER BUSINESSES
Aqua-Mania Pond & Aquatic Centre

249 Seaside, Eastbourne, East Sussex, BN22 7NT
01323 738941
Cats Plus Dogs

16 Southdown Avenue, Eastbourne, East Sussex, BN20 9PS
01323 887674
Chase Veterinary Group

89-91 Seaside, Eastbourne, East Sussex, BN22 7NL
01323 639331
Green Street Pets & Wildlife

15 Albert Parade, Eastbourne, East Sussex, BN21 1SD
01323 721224
Monty's Pet & Garden Supplies

3 Freshwater Square, Eastbourne, East Sussex, BN22 0PR
01323 301323