Worcestershire Pet Shops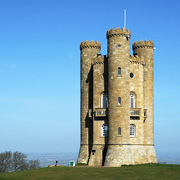 Narrow your results: browse for in Worcestershire towns:
Kidderminster, Redditch.
Worcestershire, a county in the west Midlands, is probably best known for the famous sauce named after it. Whilst it has several large towns, much of the county is rural, and Worcestershire pet shops and pet businesses reflect this mixture of urban and country living. Raviní Reptiles in Kidderminster is the place to go for all exotic animal lovers, and they can supply a big variety of more unusual animals. Also in Kidderminster is Town and Country Pet Services that can offer their customers pet food and many other pet accessories like bedding, toys and cages.
Anyone who keeps an aquarium at home will want to visit the Worcestershire pet shop known as Forty Fathoms. Here they will find a superb selection of tropical fish and everything needed to support them including a choice of fish food. Quality Dog Grooming and the Canine Massage Therapy Centre in Kidderminster both offer dog owners an impressive range of treatments and services, whilst Pet Deli sells most things for small animals.
POPULAR BUSINESSES
Lisle Avenue, Kidderminster, Worcestershire, DY11 7DF
01562 630535
Aquarium House, 149 Greatfield Road, Kidderminster, Worcestershire, DY116PP
01562 515539
Ledwych Road, Droitwich, Worcestershire, WR9 9LA
01905 770434
Unit 145, Elm Drive, Hartlebury Industrial Estate, Hartlebury, Worcestershire, DY10 4JB
01299 252070
25a Worcester Street, Kidderminster, Worcestershire, DY10 1ED
07790 60651
OTHER BUSINESSES
Beoley Kennels

Icknield Street, Redditch, Worcestershire, B98 9AL
01527 63498
Donna's Pet Care

211 Hewell Road, Redditch, Worcestershire, B97 6BB
01527 459515
Feckenham Cattery

6 Droitwich Road, Redditch, Worcestershire, B96 6ES
01527 892373
Happy Dogs 1-2-1 Training

144 Edgeworth Close, Redditch, Worcestershire, B98 8QH
07729 434285
Just For Pets

New Road, Kidderminster, DY10 1AE
01562 861 116
K 9 Kuts

New Road, Kidderminster, DY10 1AE
01562 743 999
Nutrecare Pet Shop

Unit 9b, Churchfields Business Park, Clensmore Street, Kidderminster, DY102JY
01562 825 978
Pet Deli

Carlton House, Oxford Street, Kidderminster, DY10 1BB
01562 742 818
Quality Dog Grooming

27 Lisle Avenue, Kidderminster, Worcestershire, DY11 7DF
01386 860994
Ravin' Reptiles

Oxford Street, 3 Carlton House, Kidderminster, DY10 1BB
01562 742 818
Redditch Pet Supplies

89 Poplar Road, Redditch, Worcestershire, B97 6NY
01527 66776
Redditch Reptiles

Unit 5a, 2 Millsborough House, Ipsley Street, Redditch, Worcestershire, B98 7AL
01527 60174
The Corn Stores

380 Evesham Road, Redditch, Worcestershire, B97 5JB
01527 911493
Town & Country Pet Services

33 Clee Avenue, Kidderminster, DY11 7BS
01562 742 447
Vets4Pets Redditch

Unit 3, Charlotte Place, 14 Studley Road, Redditch, Worcestershire, B98 7LA
01527 913188