Redditch Pet Shops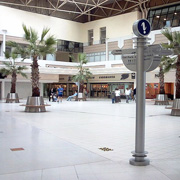 Lying just south of Birmingham, Redditch in Worcestershire is a busy commuter town with an award winning shopping centre known as Kingfisher. This complex houses most of the town's chain retail stores, although it's in the outside streets and surrounding areas where most of the pet businesses can be found.
Popular pet shops include Redditch Pet Supplies in Poplar Road and The Corn Stores in Evesham Road where customers can find an amazing selection of various pet food brands. If you're going on holiday, Feckenham Cattery in Droitwich Road or Beoley Kennels in Icknield Street are two perfect places that will carefully look after your precious cats or dogs. If you just need some day dog walking services, Donna's Pet Care in Hewell Road could be the perfect answer.
With the growing demand for exotic pets, Redditch Reptiles sells a great assortment of live animals as well as all the cages, bedding, food and equipment to keep them in pristine condition.
OTHER BUSINESSES
Beoley Kennels

Icknield Street, Redditch, Worcestershire, B98 9AL
01527 63498
Donna's Pet Care

211 Hewell Road, Redditch, Worcestershire, B97 6BB
01527 459515
Feckenham Cattery

6 Droitwich Road, Redditch, Worcestershire, B96 6ES
01527 892373
Happy Dogs 1-2-1 Training

144 Edgeworth Close, Redditch, Worcestershire, B98 8QH
07729 434285
Redditch Pet Supplies

89 Poplar Road, Redditch, Worcestershire, B97 6NY
01527 66776
Redditch Reptiles

Unit 5a, 2 Millsborough House, Ipsley Street, Redditch, Worcestershire, B98 7AL
01527 60174
The Corn Stores

380 Evesham Road, Redditch, Worcestershire, B97 5JB
01527 911493
Vets4Pets Redditch

Unit 3, Charlotte Place, 14 Studley Road, Redditch, Worcestershire, B98 7LA
01527 913188