The Sussex Pet Centre
(1 review)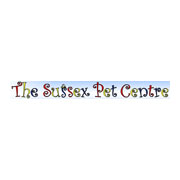 Address
Squires Garden Centre, Horsham Road, Crawley, West Sussex, RH11 8PL
Telephone
01293 549458
Contact
Send an email to The Sussex Pet Centre now >>
About
The Sussex Pet Centre is based in Squires Garden Centre in Crawley, West Sussex, and provides a wide range of every-day needs for your pets. There is ample free parking on site, as well as a cafe. Also located on the site is an aquatics shop, complimenting the range of pet products.
They stock most of the leading brands in pet food and accessories, as well as live and frozen reptile food. They also carry an ever changing selection of live pets, such as rabbits, guinea pigs, budgies, hamsters, rats and mice. As an independent pet store, The Sussex Pet Centre continually strives for complete customer satisfaction. They offer a special order service, aiming to get any products not normally kept in stock.
With deliveries from major suppliers coming every week day, special orders are usually completed by the next working day. Whether customers need pet food, a walking lead, a bowl or a hamster, this Crawley pet shop is a great place to visit. With a modern, clean and well lit shop, they benefit from a very high level of returning customers.
Find The Sussex Pet Centre on these pages:

Location: Crawley
Categories: General Pet Shops