Staffordshire Pet Professionals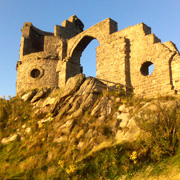 Narrow your results: browse for in Staffordshire towns:
Burton upon Trent, Stoke-on-Trent.
Pet owners living in Staffordshire have a superb selection of pet shops and companies specialising in other pet services. In the county town of Stafford as well as Stoke-On-Trent, Cannock, Walsall and other major towns, there's always a great choice of pet professionals. In Newcastle-Under-Lyme for example Newcastle Pet Supplies is one of Staffordshire's pet shops specialising in selling a vast range of pet food and pet accessories.
If fish are more your thing, then why not try Glovers Tropical Fish & Watergarden Centre for everything to do with tropical and freshwater fish supplies. Dog and cat owners often take out pet insurance for potentially expensive vets bills, and Halifax Pet Insurance in Stoke-On-Trent is one of many companies that can offer this service. Staffordshire pet breeders like Seacrest Boxers are experts in their own field and Eccleshall Pet Shop can offer customers a wide range of pet accessories.
POPULAR BUSINESSES
67 High Street, Rocester, Uttoxeter, Staffordshire, ST14 5JU
01889 590449
254 Trentvalley Road, Oakhill, Stoke-on-Trent, Staffordshire, ST4 5LG
07535 030175
Unit B2, Whitebridge Lane, Stone, Staffordshire, ST15 8LQ
01785 819507
48a Kingsway, Stoke-on-Trent, Staffordshire, ST4 1JH
01782 815434
Unit 10, Mount Road Trading Estate, Burntwood, WS7 0AJ
01543685599
14 Hillcrest Avenue, Burton upon Trent, East Staffordshire, DE15 0TZ
01283 569400
81 High Street, Newcastle-under-Lyme, Staffordshire, ST5 1PS
01782714911
OTHER BUSINESSES
Brabkley Cattery

Brankley Farm, Burton upon Trent, Staffordshire, DE13 8BN
01283 711525
Daisy Brook Boarding Kennels

2 Woodland Road, Burton upon Trent, Staffordshire, DE15 9TH
01283 480248
Doggy Day Care

53 Penstock Drive, Stoke-on-Trent, Staffordshire, ST4 7GF
07591 337673
Doolan Pet Supplies

258 London Road, Stoke-on-Trent, Staffordshire, ST4 5RH
01782 745186
Eccleshall Pet Shop

27 High Street, Eccleshall, Stafford, Staffordshire, ST21 6BW
01785 850950
Enter The Dragon Reptile Centre

12 Carlisle Street, Stoke-on-Trent, Staffordshire, ST3 4HL
07792 995749
Forster Street Pet Stores

Forster Street, Tunstall, Stoke-On-Trent, Staffordshire, ST6 5AQ
01782 432447
Forster Street Pet Stores

Forster Street, Tunstall, Stoke-on-Trent, Staffordshire,
01782 838801
Glenthorne Vets

37 Monk Street, Burton upon Trent, Staffordshire,
01283 242421
Glovers Tropical Fish & Watergarden Centre

243-251 City Road, Fenton, Stoke-On-Trent, Staffordshire, ST4 2PX
0845 543 1763
Halifax Pet Insurance

24 Market Street, Longton, Stoke-On-Trent, Staffordshire, ST3 1BG
0845 603 3781
Hazel Blakeman Animal Clinic

627 Uttoxeter Road, Stoke-on-Trent, Staffordshire, ST3 5PZ
01782 320202
Johnsons Pet & Gardens

68-69 Horninglow Road, Burton upon Trent, Staffordshire, DE14 2PR
01283 565057
Just for Pets

Unit 2 Saltwalk, Union Street, Burton upon Trent, Staffordshire, DE14 1AA
01283 511944
Kennelgate Pet Food Superstores

Derby Road, Burton upon Trent, Staffordshire, DE14 1RS
01283 510509
Pets Takeaway

880 Leek New Road, Baddeley Green, Stoke-On-Trent, Staffordshire, ST2 7HL
01782 461528
Pets Takeaway

880 Leek New Road, Baddley Green, Stoke-on-Trent, Staffordshire, ST2 7HL
01782 461528
Precious Poochies

314 Birches Head Road, Stoke-on-Trent, Staffordshire, ST1 6NA
01782 204860
Seacrest Boxers

8 Elmdon Close, Penkridge, Stafford, Staffordshire, ST19 5EZ
01785 714489
The Grooming Parlour

47 Seymour Avenue, Burton upon Trent, Staffordshire, DE14 2AQ
07806 649289