Oxfordshire Pet Professionals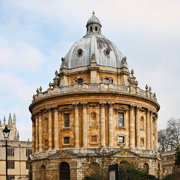 Narrow your results: browse for in Oxfordshire towns:
Bicester.
Lying on the edge of the M5 motorway, Oxfordshire is home to a number of large towns that are spread all over the county. Oxford with its famous University is probably the best known, although others like Henley-on-Thames, Didcot and Abingdon are also well known for other reasons. Pet businesses such as vets, pet shops, grooming parlours, pet walking services and boarding kennels are all part of Oxfordshire life.
Fluffy Paws Pet Supplies in Bicester is really well known, and some customers travel long distances to buy their pet food or treats here. Also in Bicester, Alchester Stables offer livery services to local horse owners, whilst Harts Vets in Browning Drive are experts at treating ailments in most small animals.
Didcot has a wonderful tropical and freshwater fish centre called Angel Aquarium & Pet Centre, whilst The Pet Barn in Henley-on-Thames is an excellent all-round Oxfordshire pet shop that sells pet food, cages and accessories like leads and collars.
FEATURED BUSINESSES

An independent pet shop that supplies a huge choice of pet products including food.
Read more about Fluffy Paws Pet Supplies >>
POPULAR BUSINESSES
2 - 4 Corn Street, Witney, Oxfordshire, OX28 6BL
01993 773111
Cromwell Business Park, Banbury Road, Chipping Norton, Oxfordshire, OX7 5SR
0845 034 7780
Oak Farm, Harpsden Bottom, Harpsden, Henley on Thames, Oxfordshire, RG9 4HY
07909 968742
The Village Green, Watlington Road, Stadhampton, Oxfordshire, OX44 7UB
01865 890239
OTHER BUSINESSES
Alchester Stables

Elm Tree Farm, Wendlebury, Bicester, Oxfordshire, OX25 2QA
07764 489600
Angel Aquarium & Pet Centre

135 Brasenose Road, Didcot, Oxfordshire, OX11 7BP
01235 815649
Hart Vets

Browning Drive, Bicester, Oxfordshire, OX26 2XL
01869 323223
Pet Buddies

80 Blenheim Drive, Bicester, Oxfordshire, OX26 2NQ
07504 079358
Pets Corner

Thame Road, Oxford, Oxfordshire, OX39 4QS
01844 391034
Poffins Pet Bereavement Products

1 Walpole Close, Bicester, Oxfordshire, OX26 2YF
01869 244010
The Pet Barn

Southlea House, Blounts Court Road, Henley-on-Thames, Oxfordshire, RG9 5EU
0118 907 3823
Valu-Direct Pet Supplies

Ardley Road, Somerton, Bicester, Oxfordshire, OX25 6NN
01869 346975