Harpley Equestrian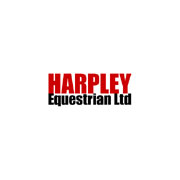 Address
8 Field Close, Gedling, Nottingham, NG4 4DE
Telephone
0115 9611537
Contact
Send an email to Harpley Equestrian now >>
About
Based in Nottingham, Harpley Equestrian is an English manufacturer of a wide range of textile dog and horse clothing. All products are locally made to the very highest standards using the most modern, high-performance fabrics.
The dog coats and dog beds are made from the super-warm Warmwick fabric which has a 3-layer system. The inner and outer layers are made from a high quality dense knit which sandwiches a layer of polypropylene fibres. This gives the fabic a thick quilted appearance and it is popular with hydrotherapists for drying dogs after bathing as well as with physiotherapists who recommend it for its warmth.
The dog coats sold by Harpley Equestrian are available either with or without magnets. For magnetic therapy there is a row of strong 2000 gauss magnets on each side of the spine. These draw blood bringing warmth and nutrients whilst at the same time removing toxins. Magnetic therapy is good to help healing and to ease muscles and joints in older dogs. All items are available in a range of colours and sizes and give warmth and luxury.
Find Harpley Equestrian on these pages:

Location: Nottingham
Categories: Pet Products