Mansfield Pet Store
No customer reviews yet. Be the first.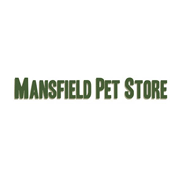 Address
57 Westgate, Mansfield, Nottinghamshire, NG18 1RU
Telephone
01623 622370
Contact
Send an email to Mansfield Pet Store now >>
About
Mansfield Pet Store is a wonderful pet shop that's been in the heart of Mansfield, Nottinghamshire, for over 100 years. They sell almost everything for many different household pets including pet food, dog treats and beds, hamster cages, bird houses and fish ornaments.
At the back of the shop there is a whole room dedicated to live pets including small animals such as rabbits and guinea pigs, hamsters, rats and mice, gerbils and degus. They also sell exotic species such as snakes, bearded dragons, leopard geckos and tarantulas.
Mansfield Pet Store's comprehensive fish section offers a range of fresh water species plus tropical and cold water types including goldfish, black moors, orandas, guppies, plecs and clown loach. Other rarer favourites include firemouth cichlids and kribensis.
This Mansfield-based pet shop has very friendly staff with many years of experience between them. Customers just need to ask for something, and if they haven't got it, they'll definitely be able to order it in.
Customers also love meeting the shop dog - a border terrier named Lenny. He comes to work every day and puts a smile on everyone's face who meets him. He's a definite favourite with the customers.
Find Mansfield Pet Store on these pages:

Location: Mansfield
Categories: General Pet Shops