Nottingham Pet Professionals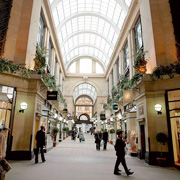 As a large city in the East Midlands area of the UK, Nottingham is a great place to be a pet lover. A huge variety of pet animals can be bought in Nottingham and its surrounding area. These range from the smallest mouse to the largest breeds of dog, and everything in-between.
Other pet businesses in the area include vets, grooming parlours, pet artists and photographers. There's also several boarding kennels, catteries and various societies and clubs that pet owners can join and discuss issues with similar minded people.
Pet Treats and Pet Paradise are just two of Nottingham's pet shops that not only sell small pet animals but a wide selection of pet food, treats and nutrients as well as a whole range of pet accessories. Medusa Exotics in Westdale Lane is a popular outlet for their selections of reptiles, snakes and spiders. They also sell cages, heating, lighting and all the neccessary live pet food. Harpley Equestrian are located just outside Nottingham from where they manufacture a large range of horse and dog clothing.
POPULAR BUSINESSES
8 Field Close, Gedling, Nottingham, NG4 4DE
0115 9611537
OTHER BUSINESSES
Forest Veterinary Centre

10-12 Gregory Boulevard, Nottingham, Nottinghamshire, NG7 6BG
0115 822 3529
Jessies Grooming Parlour

30 Dellway, Nottingham, Nottinghamshire, NG11 8AH
0115 914 1024
Medusa Exotics

6 Westdale Lane, Carlton, Nottingham, Nottinghamshire, NG4 3JA
0115 856 5072
Pet Treats

254-255 Victoria Market, Nottingham, Nottinghamshire, NG1 3PS
0115 837 0158
Pets Paradise

24 Southwark Street, Basford, Nottingham, Nottinghamshire, NG6 0DA
0115 970 2538
Premarket Pet Products

257 Moor Road, Papplewick, Nottingham, Nottinghamshire, NG15 8EP
0115 968 0030