Merseyside Pet Professionals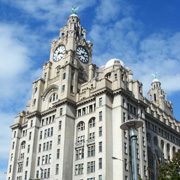 Narrow your results: browse for in Merseyside towns:
Liverpool, St Helens.
Pet Shop UK is a free directory that any UK-based shop is entitled to join. This is the page on our website that details all the Merseyside pet businesses that we have listed.
Anyone with a pet business located in the United Kingdom is welcome to a listing within our directory. Read more about the benefits of signing up.Registering your Merseyside pet business will not take long.
FEATURED BUSINESSES

Pet products wholesaler that offers market fashion pet products to retailers.
Read more about Eden Petz >>
POPULAR BUSINESSES
Bruce Street, St Helens, Merseyside, WA10 2EZ
07702 360683
Markfield Crescent, St Helens, Merseyside, WA11 9BW
01744 735231
54 St James Street, Liverpool, Merseyside, L1 0AB
0151 924 5867
Hutchinson House, 21 Sandown Lane, Liverpool, L15 8HY
03334441688
OTHER BUSINESSES
AJ Aquatics

71 Halewood Road, Liverpool, Merseyside, L25 5PG
0151 222 2031
Balmoral Veterinary Surgery

35A Ormskirk Road, St Helens, Merseyside, WA11 8DQ
01744 886284
Bark's Pets & Exotics

186-190 County Road, Walton, Liverpool, Merseyside, L4 5PH
0151 559 7542
Clipsley Pets & Aquatics

208 Clipsley Lane, St Helens, Merseyside, WA11 0HU
01744 605044
D&E Dog Training

6 Lothair Road, Anfield, Liverpool, Merseyside, L4 0RL
0151 264 8659
Druzhina Siperian Cats

7 Snave Close, Liverpool, Merseyside, L21 8QG
0151 933 7042
Park Veterinary Centre

15 Woolton Road, Garston, Liverpool, Merseyside, L19 5ND
0151 427 9989
Rob's Pet Food

121 Higher Parr Street, St Helens, Merseyside, WA9 1AD
07788 416860
Rocky Pets

87 Rocky Lane, Anfield, Liverpool, Merseyside, L6 4BB
0151 260 9649
Splendid Pets & Exotics

76 Walmsley Road, St Helens, Merseyside, WA10 5JN
01744 739589
Stanley Road Pets & Aquatics

109 Stanley Road, Bootle, Liverpool, Merseyside, L20 7DA
0151 203 4371
The Pets Emporium

2-6 College Street, St helens, Merseyside, WA10 1TD
Windlegrey Cat Hotel

2 Windlehurst Cottages, Hard Lane, St Helens, Merseyside, WA10 6PW
01744 605897