Manchester Pet Shops and Pet Professionals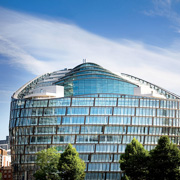 Pet lovers in Manchester are spoilt for choice with a huge number of pet shops and stores based all around the city and outlying districts. Swan Street Pet Shop has a great choice of exotic animals like lizards and tarantulas whilst another pet shop, Viper and Vine, is a snake specialist.
Richies Purrfect Pets on Mauldeth Road is a cat specialist whilst Manchester Pet and Aquatics have a good selection of fish and lots of pet accessories. These stores all have knowledgeable staff that are usually keen pet lovers themselves. They are always willing to give help and advice to first time buyers about their chosen types of pets. A great example of this can be found at CJ's Pets in Salford. This family-run business is always willing to give help to purchasers of any of their animals or products.
POPULAR BUSINESSES
Riverside Works, Collyhurst Road, Manchester, M40 7RU
0871 237 4090
445 Bolton Road, Pendlebury, Salford, Manchester, M27 8TD
0161 794 0364
Advantage Business Centre, 132-134 Great Ancoats Street, Manchester, M4 6DE
07921 396301
39 Southwick Road, Northern Moor, Wythenshawe, M23 0FZ
07938699623
Manchester Road, Mossley, Ashton-under-Lyne, Tameside, Manchester, OL5 9AA
07540 808529
Irlam, Manchester, M44 6TJ
07907 584062
17 Chanters Close, Higher Blackley, Manchester, M9 6UY
0161 8830943
OTHER BUSINESSES
Gorton Pet Centre

171 Mount Road, Manchester, M18 7QT
0161 223 3332
Happy Pets

279 Oldham Road, Failsworth, Manchester, M35 0AS
0161 681 9405
Manchester Pet & Aquatics

66 Stockport Road, Ardwick, Manchester, M12 6AL,
0161 273 5447
Richies Purrfect Pets

97 Mauldeth Road, Manchester, M14 6SR
0161 224 5045
Sunderlands Pet Store

1291 Ashton Old Road, Manchester, M11 1JS
0161 370 1474
Viper & Vine

406 Bury Road, Prestwich, Manchester, M25 1BD,
0161 336 6048