Leicestershire Pet Professionals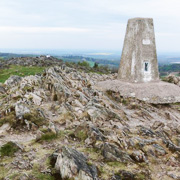 Narrow your results: browse for in Leicestershire towns:
Hinckley, Leicester, Loughborough.
Landlocked in the English Midlands, Leicestershire is a thriving county with a healthy mix of livestock farming and engineering that helps to keep unemployment low. Major shopping centres can be found in Leicester, as well as in Ashby-de-la-Zouch, Coalville, Loughborough, Melton Mowbray and Hinckley.
A number of busy pet businesses are located in Leicestershire, all of which help to keep the counties pets fed, watered and healthy. Fish enthusiasts should head for Clearwater Aquatics in Leicester for a terrific selection of fish and equipment. Meanwhile, Rain Forest Reptiles in Wigston are the regions experts in offering a huge choice of exotic pets.
If your favourite pet doggie could do with a wash and brush up, Dial A Dog Wash in Leicester are professional and efficient. A good all-round pet shop that sells pet food and accessories is Petpals in Loughborough - they offer an excellent range of stock.
POPULAR BUSINESSES
132 St. Bernards Road, Coalville, Leicestershire, LE67 5GW
07553 846706
Coalville Business Park, Jackson Street, Coalville, Leicestershire, LE67 3NR
01530 837202
Online Only, Loughborough, Leicestershire, LE11 5FA
07806 603480
2 Mowsley End, Wigston, Leicester, Leicestershire, LE18 3LS
0116 337 3053
Unit B11, Troon Way Business Centre, Humberstone Lane, Leicester, LE4 9HA
07773 570844
97 Station Road, Countesthorpe, Leicester, LE8 5TD
0116 2779877
Unit 3 HRC, Leicester Road, Hinckley, Leicestershire, LE10 3DR
07738 502237
Ashby Road, Hinckley, Leicestershire, LE10 1SH
07720 760759
OTHER BUSINESSES
Abbeywood Pet Foods

3 Parsons Lane, Hinckley, Leicestershire, LE10 1XT
01455 250474
Clearwater Aquatics

338 Green Lane Road, Leicester, Leicestershire, LE5 4ND
0116 274 3426
Dial A Dog Wash

148 Station Road, Leicester, Leicestershire, LE7 7HF
0116 236 4218
Earl Shilton Veterinary Centre

52 Wood Street, Leicester, Leicestershire, LE9 7ND
01455 847715
Feather 'N' Fur Pet Supplies

87 Babington Road, Loughborough, Leicestershire, LE12 8NH
01509 415594
Hollycroft Veterinary Centre

66 Roston Drive, Hinckley, Leicestershire, LE10 0XP
01455 616012
Lou's Pet Services

76 Thirlmere Road, Hinckley, Leicestershire, 07855 400654
Loughborough Cat Sanctuary

13 Albert Place, Loughborough, Leicestershire, LE11 2DN
01509 263357
Meadow Lane Veterinary Centre

9 Meadow Lane, Loughborough, Leicestershire, LE11 1JU
01509 212437
Natural World

36 Market Street, Loughborough, Leicestershire, LE11 3ER
01509 219179
Oakley Rabbit Boarding

16 Oakley Estate, Loughborough, Leicestershire, LE12 9AR
01509 272050
Pete's Pets

9-11 Fletcher Mall, Beaumont Leys Shoping Centre, Leicester, Leicestershire, LE4 1DF
0116 236 7576
Petpals

60 Fairway Road, Loughborough, Leicestershire, LE12 9BL
07931 697652
Petpals

26 Holt Road, Hinckley, Leicestershire, LE10 2PY
01455 451574
Pingle Pet Food

The Pingle, Hinckley Road, Leicester, Leicestershire, LE9 8JA
01455 847625
Posh Dogs

95 Nottingham Road, Loughborough, Leicestershire, LE12 8HZ
0759 259 4000
Rain Forest Reptiles

33 Blaby Road, South Wigston, Leicestershire, LE18 4PA
0116 216 2390
Sileby Pet Supplies

71 King Street, Loughborough, Leicestershire, LE12 7LZ
01509 812908
The Doghouse Pet Supplies

6 Queen Street, Loughborough, Leicestershire, LE12 9RZ
01509 508002
The Pet Store

1 Blockley's Yard, Hinckley, Leicestershire, LE10 0AG
01456 633116
We Are Pets

26 High Street, Leicester, Leicestershire, LE7 1GP
0116 260 3080
Witsend

5 Harold Street, Leicester, Leicestershire, LE2 8AL
0116 244 2455
Woof N Ready Pet Services

118 Stanley Road, Hinckley, Leicestershire, LE10 0HT
07814 569034