Safe To Shake
No customer reviews yet. Be the first.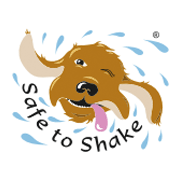 Address
Unit 3 HRC, Leicester Road, Hinckley, Leicestershire, LE10 3DR
Telephone
07738 502237
Contact
Send an email to Safe To Shake now >>
About
Safe to Shake is based in Hinckley, Leicestershire. The company was formed as the result of a three year research project in how to cater for your adorable dogs when the weather is cold, after a soggy walk, a swim or a bath. This has come to fruition as a result of valued feedback from dog owners all over the world.
The business offers a selection of dog coats for drying and walking your dog. They also sell waterproof wear thatís perfect for dog walking or other outdoor activities. The most valuable and rewarding aspect of the project has been listening to the needs of fellow dog owners. Many years of research and development has been invested into these products and the results are there for all to see.
The customer feedback strongly suggests that both the design and versatility of the dog coats and accessories give them great appeal. This is in no small part due to the fact a dog lover with a lifetime of animal experience has been behind the entire project. Other than the current designs available on the website there are always many exciting new additions being added to the ranges on a continual basis.
Find Safe To Shake on these pages:

Location: Hinckley
Categories: Dogs