Dorset Pet Professionals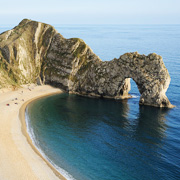 Narrow your results: browse for in Dorset towns:
Bournemouth, Poole.
Situated on the English Channel coast, nearly 3/4 of Dorsetís coastline is a designated World Heritage Site. Large towns include Bournemouth, Christchurch, Dorchester and Weymouth, all of which have an excellent mix of pet businesses. Good examples include The Dog Hitch in Bournemouth. This is the ideal place for working families to leave their dog during the day, or even longer periods.
Pet products wholesaler Collarways has their base near Shaftesbury in Dorset from where they distribute their goods to pet retailers all over the UK. Pets Beauty Parlour in Poole is the place to get your doggie spruced up, whilst Animal Kingdom also in Poole sells a great range of pet related products and accessories. Vets are situated all over the county with Aniwell Veterinary Clinic in Bournemouth being just one good example.
POPULAR BUSINESSES
13 Chaldicott Barns, Semley, Nr. Shaftesbury, Dorset, SP7 9AW
0845 4568395
6 Acres Road, Bournemouth, Dorset, BH11 8ST
07544 330993
116 Evering Avenue, Poole, Dorset, BH12 4JH
01202 259692
Unit 63, 2 Lansdowne Crescent, Bournemouth, Dorset, BH1 1SA
0800 028 5244
Wareham Road, Organford, Poole, Dorset, BH16 6EU
07979 908000
Studio 6212, 13 Freeland Park, Wareham Road, Poole, Dorset, BH16 6FH
02036 621372
Studio 6212, 13 Freeland Park, Wareham Road, Poole, Dorset, BH16 6FH
02036 621372
73 Winston Avenue, Poole, Dorset, BH12 1PA
07540 305154
OTHER BUSINESSES
Afrivet Veterinary Clinic

25 Woodside Road, Poole, Dorset, BH14 9JH
01202 722739
Animal Kingdom

148 Dorchester Road, Poole, Dorset, BH15 3SE
01202 740504
Aniwell Veterinary Clinic

1504 Wimborne Road, Bournemouth, Dorset, BH11 9AD
01202 591208
Fiona's Rabbits

1 Spur Hill Avenue, Poole, Dorset, BH14 9PG
01202 463480
Fiveways Pets

393 Charminster Road, Bournemouth, Dorset, BH8 9QT
01202 527920
Moordown Pet Supplies

886 Wimborne Road, Bournemouth, Dorset, BH9 2DR
01202 527488
PamPurred Pets

561 Wimborne Road, Winton, Bournemouth, Dorset, BH9 2AR
01202 547272
Pets Beauty Parlour

14 Sea View Road, Poole, Dorset, BH12 3JX
01202 737539
Pets Direct

5 The Parade, Poole, Dorset, BH17 7EZ
01202 602117
Reptiles Plus

95 Seabourne Road, Bournemouth, Dorset, BH5 2HF
01202 421117
Reptiles Plus 2

8 Tatnam Crescent, Poole, Dorset, BH15 2HG
01202 667033
The Reptilarium

519 Christchurch Road, Bournemouth, Dorset, BH1 4AG
01202 303337
Waggily Tails

40 Jolliffe Road, Poole, Dorset, BH15 2HD
07816 223004