Wiltshire Pet Professionals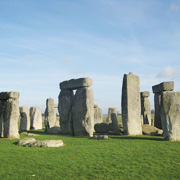 Narrow your results: browse for in Wiltshire towns:
Swindon.
Possible best known as the county location of Stonehenge, Wiltshire has many other attractions including several notable shopping towns. No pet owner will have to travel far to find a good selection of Wiltshire pet shops, vets, breeders or even professional pet artists.
Melksham, Salisbury, Chippenham and Swindon are amongst the largest centres - and whatever pet is in your life, you can be sure to easily find pet food, pet cages, baskets, collars, leads or any one of thousands of other pet related products.
Sadly, pet owners will be only too aware that pet lives are much shorter than theirs. Wiltshire is lucky to have Charlies Parlour that offers a personal pet funeral service from their base in Bradford on Avon. Doggy Pics in Warminster is a professional dog photography business. The owner travels widely in the South West region and is willing to undertake commissions almost anywhere in the UK.
POPULAR BUSINESSES
Unit 2, Westdale Nurseries, Holt Road, Bradford on Avon, Wiltshire, BA15 1TS
01225 869449
Warminster, Wiltshire, BA12
0843 289 8797
Roundhouse Farmhouse, Marston Mersey, Swindon, Wiltshire, SN6 6LL
07973 831992
39A Highbury Park, Warminster, Wiltshire, BA12 9JE
0780 480 1181
Unit 2/3 Callendars, Paddington Drive, Swindon, Wiltshire, SN5 7YW
01793 887555
OTHER BUSINESSES
Brayfield Kennels

Bray Farm, 14 The Brow, Swindon, Wiltshire, SN25 1HT
07968 759240
Corsham Pet & Aquatic Supplies

Post Office Lane, Corsham, Wiltshire, SN13 0HJ
01249 715670
Critters Pet Care

12a High Street, Melksham, Wiltshire, SN12 6JU
01225 793151
Jazzie Paws

99 Ermin Street, Swindon, Wiltshire, SN3 4NL
01793 834400
John Toomers Pet Shop

Stone Lane, Swindon, Wiltshire, SN5 3LD
01793 687687
Lisa's Dog Grooming & Pet Services

118 Ruskin Avenue, Swindon, Wiltshire, SN2 7NF
01793 687757
Macs Pets

16 Axis Business Centre, Westmead Trading Estate, Swindon, Wiltshire, SN5 7YS
01793 430056
Paradise Pets Ltd.

Manor Garden Centre, Cheney Manor Industrial Estate, Swindon, Wiltshire, SN2 2QJ
01793 687068
Pets Pantry

4 West Street, Salisbury, Wiltshire, SP2 0DF
01722 744105
Plaza Pets

33-34 Brunel Plaza, Swindon, Wiltshire, SN1 1LF
01793 537222
Poppins Pet Sitters

10 Henchard Crescent, Swindon, Wiltshire, SN2 2AG
07807 733718
Shirley's Pet Shop

29 High Street, Calne, Wiltshire, SN11 0BS
01249 817089
Terence Pet Foods

35 Cricklade Road, Swindon, Wiltshire, SN6 7BW
01793 537667
The Lawn Veterinary Centre

38 Guildford Avenue, Swindon, Wiltshire, SN3 1JE
01793 644422
The Reptile Shack

The Old Foundry, Foundry Lane, Chippenham, Wiltshire, SN15 1JB
01249 705839
Toomers

Stone Lane Garden Centre, Swindon, Wiltshire, SN5 3LD
01793 771766
White Horse Veterinary Clinic

15 Curzon Street, Calne, Wiltshire, SN11 0DB
01249 812715