The Living Room Zoo
No customer reviews yet. Be the first.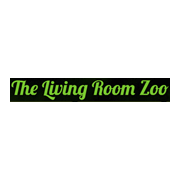 Address
132 West Main Street, Whitburn, West Lothian, EH47 0QR
Telephone
01501 229080
Contact
Send an email to The Living Room Zoo now >>
About
The Living Room Zoo is situated just off Junction 4 of the M8, between Edinburgh and Glasgow Itís a one stop pet shop which caters for domestic and exotic animals. With a wide variety of high quality live-stock (home or locally bred where possible), customers are sure to find the perfect pet for their family home.
The shop receives twice weekly deliveries of fresh live food for reptiles, as well as stocking a massive range of frozen food from pinkie mice to large rabbits. For domestic and fluffy animals, The Living Room Zoo sells a huge range of treats, bedding, toys, fish food, bird food, pet toys, bowls, water bottles and much more.
The business also specialises in exotic mammals such as skunks, African pygmy hedgehogs, dormice and other such animals for the advanced keeper. If you are going away on holiday, an animal boarding service also available for most pets ranging from hamsters and rats to snakes and lizards.
Find The Living Room Zoo on these pages:

Location: West Lothian
Categories: Reptiles