Bentleys Canine Beautician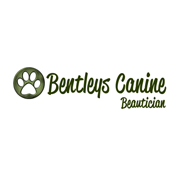 Address
19 Bekynton Avenue, Wells, Somerset, BA5 3NF
Telephone
01749 676891
Contact
Send an email to Bentleys Canine Beautician now >>
About
Bentleys Canine Beautician was established in 2006 by Mandy Payne at her home whilst bringing up her daughter born in the same year. She trained at the London Academy of dog grooming and has 5 years experience and a worthy reputation building a loyal base of customers from her salon.
The business began solely as a dog and cat grooming business, but within a year the dog sitting side was added when Mandy's dog Bentley suddenly passed away and some friends needed their own dogs looking after. The business flourished and there is now hardly a day when there are no dogs at their home in Wells, Somerset.
With full insurance and a free groom if the dog's stay is seven days or longer, the garden of this Wells dog-walking and dog-grooming business leads onto National Trust land for wonderful country walks. The dogs are welcome to sleep wherever they are most comfortable, thereby offering real home-from-home care.
Find Bentleys Canine Beautician on these pages:

Location: Wells
Categories: Grooming pet shops