Bath Pet Professionals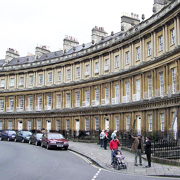 Arguably one of the UK's most beautiful cities, Bath in Somerset is full of splendid architecture in an amazing setting. Naturally, many of Bath's residents are keen pet lovers, and this is reflected in the large number of pet related businesses that exist in the city and surrounding area.
From shops offering children their first hamster or rabbit, to businesses offering pet boarding, training or breeding, almost every pet need is catered for.
Vets are an important part of any pet owning community, and Bath has a great selection to choose from. The Veterinary Clinic in London Road East is just one business example of these highly skilled professionals. Pet drugs can either be bought direct from them, or purchased online from companies like Pet Drugs Online who are based in the city.
Hyver Kennels or Bath Catteries are perfect places to board your pet moggy or doggy whilst away on holiday. They both take the greatest care of your best animal friends.
POPULAR BUSINESSES
3 Lambridge Buildings, Bath, BA1 6RS
01225 447216
5 The Dairy, Priston Mill, Priston, Bath, Somerset, BA2 9EQ
0800 234 6742
OTHER BUSINESSES
Bath Catteries

Rose Cottage, Bath, Somerset, BA2 9BY
01225 873695
Holisticvet

Apthorp, Weston Road, Bath, Somerset, Ba1 2XT
01225 487778
Hyver Kennels

Upper Midford, Bath, Somerset, BA2 7EJ
01225 833043
Park Pets

2 Moorland Road, Bath, Somerset, BA2 3PJ
01225 316509
The Paw Store

The Avenue, Bath, Somerset, BA2 7AZ
01225 787337
The Veterinary Clinic

215 London Road East, Bath, Somerset, BA1 7NB
0871 9781415