MD10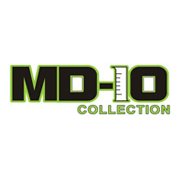 Address
67 Rose Green Road, Aldwick, West Sussex, PO21 3EH
Telephone
0771 574 9450
Contact
Send an email to MD10 now >>
About
Based in Aldwick in West Sussex, the MD10 collection of dog grooming shampoo and conditioners were developed for the creator's skin suffering Yorkshire Terrier. After the successful treatment, creator Tomas Perrez del Cerro widened the range of the shampoos, to cover the different types of coat dogs have.
MD10 dog grooming shampoo and conditioners are used by professional groomers as well as being recognized by breeders and caring pet owners. All products are made to suit an animal's pH, and give enough hydration to the coat and skin as well as not stinging their eyes. Products range from Super Hydration Shampoo for hairless dogs, through to Silky Smooth Shampoo for very short coat dogs, and even Puppy Shampoo for delicate young skins.
MD10's famous Yorkshire Terrier shampoo is loved worldwide from top Yorkshire Terrier breeders. Texture shampoo is for dogs with textured coat, curly coat, volume coat such as Poodle, Pomeranian, and many more. The London based MD10 website has demonstration videos and information about the whole range.
Find MD10 on these pages:

Location: West Sussex
Categories: Pet Products