Hala Pet Stores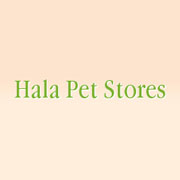 Address
10 Lentworth House, Lancaster, Lancashire, LA1 4RQ
Telephone
01524 847434
Contact
Send an email to Hala Pet Stores now >>
About
Hala Pet Stores is situated on the south side of Lancaster on the Hala Estate. There are seven shops on the parade with plenty of free parking outside, making it easy to visit them all. Hala Pet Stores has been likened to an Aladdinís cave because there are a lot of items displayed in a small space.
The wide selection of products includes pet food, bedding, housing, toys and treats, as well as collars and leads, dog coats and clothing and water bottles. Their choice of animals varies from week to week but will often include hamsters, guinea pigs, gerbils, rabbits and a variety of cold water fish. The shop stocks just about anything to do with pets, or if it doesn't it can be ordered. The staff are very knowledgeable and can offer advice on their customerís petís welfare - if they don't know the answer they will find out for you.
Hala Pet Stores also offers a boarding service for small mammals and birds. Rabbits and guinea pigs holiday at the ownerís house so have access to runs, hopefully in the sun. Birds and hamsters stay in the friendly atmosphere of this Lancaster shop. There is also a delivery service available for the local area.
Find Hala Pet Stores on these pages:

Location: Lancaster
Categories: General Pet Shops