Kent Pet Professionals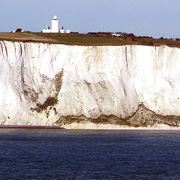 Narrow your results: browse for in Kent towns:
Folkestone.
Probably best known for the famous channel port at Dover, Kent has a number of large towns with businesses that focus solely on the supply of excellent pet services through a large number of outlets. These Kent pet professionals include Downham Pet Stores in Bromley and Birchington Pet Shop in Birchington which both sell a terrific variety of pet accessories like feeding bowls, collars, cages and a good assortment of pet food by several different brand makers.
The Dog Mover is based in Herne Bay and provides a useful and important pet transport service throughout the UK and overseas. Whilst they don't have a retail outlet, 4 Active Dogs is based in Kent and sells equipment like backpacks for the more outdoor and energetic dogs in your life. Kent also has its fair share of vets, pet trainers, grooming parlours and pet breeders, so no pet service should be far away from your home.
FEATURED BUSINESSES

Luxury dog accessories from renowned international designers.
Read more about Aurora Pets >>

A family run professional dog grooming salon that uses the latest modern equipment.
Read more about Posh Pets UK >>
POPULAR BUSINESSES
28 Martello Drive, Pennypot, Hythe, CT21 6PH
01303 487144
26 Kings Hill Avenue, Kings Hill, West Malling, Kent, ME19 4AE
0843 289 5512
Hoobynoo World Ltd, Thanet , CT12 5FA
01843 260656
1 Marina View, Marine Crescent, Folkestone, Kent, CT20 1PS
01303 210715
[Online Only],
07495 533498
39-41 Station Road, Swanley, Kent, BR8 8ES
01322 664477
5 Augustine Road, Minster, Ramsgate, Kent, CT12 4DG
01843 822701
37 Bognor Drive, Herne Bay, Kent, CT6 8QR
01227 368365
OTHER BUSINESSES
Anna House Veterinary Clinic

3 Sandgate Hill, Folkestone, Kent, CT20 2JF
01303 488329
Best Buddies Pet Supplies

248 Horn Street, Folkestone, Kent, CT19 4JR
01303 779380
Birchington Pet Shop

40 Station Road, Birchington, Kent, CT7 9DQ
01843 845413
Dover & Folkestone Kennels and Catteries

Crete Road West, Folkestone, Kent, CT18 7AB
01303 892250
Downham Pet Stores

20 Downham Way, Bromley, Kent, BR1 5NX
020 8697 4157
Kissiboo Togs for Dogs

53 The Old High Street, Folkestone, Kent, CT20 1RN
01303 226033
Paws Pet Sitting

181 Crofton Road, Orpington, Kent, BR6 8JB
07951 421649
Pet Care Services

13 Surrenden Road, Folkestone, Kent, CT19 4DY
07950 522193
Precious Pets

6-8 Broadway, Sheerness, Kent, ME12 1AF
01795 501497
Purrfect Pets

3 Majestic Parade, Sandgate Road, Folkestone, Kent, CT20 2BZ
01303 244933
South East Water Gardens

A256 Roundabout, Dover Road, Sandwich, Kent, CT13 0DG
01304 800610