Forget Me Not Pet Crematorium
No customer reviews yet. Be the first.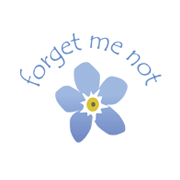 Address
Wilton Farm, Abson Road, Abson, Nr. Wick, Gloucestershire, BS30 5TT
Telephone
0117 9373770
Contact
Send an email to Forget Me Not Pet Crematorium now >>
About
Set in thirty five acres of picturesque countryside between Bristol and Bath, Forget Me Not Pet Crematorium is run by Sue and Mary-Jane who are passionate about animals, and seek to help those facing the most difficult and sad time. They offer pet owners a dignified final journey for their cherished companions.
How to say goodbye to a beloved pet is an important decision and one that must be right for each individual person. Itís important to think about what you will do when the time comes. Sometimes loss is sudden, and this can be very distressing. The staff at Forget Me Not Pet Crematorium are there to support and help you. Arrangements can be made to pick up pets from their home or veterinary surgery.
You may choose an individual cremation with return of ashes in a scatter tube, casket or keepsake, or you can choose a communal cremation. Whatever your wishes, you can be assured your treasured companion will receive the very best of care from this Gloucestershire pet crematorium.
Find Forget Me Not Pet Crematorium on these pages:

Location: Gloucestershire
Categories: Pet Cremation & Burial Services