Gloucestershire Pet Professionals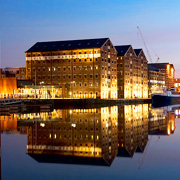 Narrow your results: browse for in Gloucestershire towns:
Cheltenham.
With large towns like Cheltenham, Cirencester, Dursley and Chipping Campden located within its borders, Gloucestershire has some great shopping centres. Whilst most of them have the usual selection of multiple retailers, the outlying streets and areas are home to an eclectic mix of interesting pet shops and businesses.
Bloodworths in Cheltenham is reputed to be the oldest pet store in the UK. This business not only sells quality pet food and treats, but also has a superb selection of pet accessories and live small animals like rabbits and hamsters.
Sadly, pet animals donít live forever, so Forget Me Not Pet Crematorium in Abson, Near Wick provides a caring and dignified service for pet owners, as well as plenty of support and help. Caged bird owners support the Ponderosa Bird and Pet Centre in Cheltenham. They offer a selection of live birds for sale, as well as all the cages, food and accessories needed to support them. Also in Cheltenham, the Dragon Veterinary Centre helps to cure the ailments that most small animals will suffer in their lives.
FEATURED BUSINESSES

Designer dog apparel, collars, leads, and dog soft toys as well as luxury dog beds.
Read more about Luv Dogs >>
POPULAR BUSINESSES
Unit 5 FoD Business Estate, Stepbridge Road, Coleford, Gloucestershire, GL16 8PJ
01594 810990
180 Bath Road, Cheltenham, Gloucestershire, GL53 7NF
01242 521666
Wilton Farm, Abson Road, Abson, Nr. Wick, Gloucestershire, BS30 5TT
0117 9373770
The Jetty, Hill Farm, Rissington Road, Little Rissington, Gloucestershire, GL54 2ND
01451 822500
Bisley Street, Painswick, Gloucestershire, GL6 6QQ
07798 897634
1 Sedgley Road, Bishops Cleeve, Cheltenham, Gloucestershire, GL52 8DD
01242 300399
OTHER BUSINESSES
Animates

235 London Road, Cheltenham, Gloucestershire, GL52 6HZ
01242 505399
Bloodworths

180 Bath Road, Cheltenham, Gloucestershire, G53 7NF
01242 521666
Canine Comforts

6 St..James Terrace, Suffolk Parade, Cheltenham, Gloucestershire, GL50 2AA
01242 226600
Cheltenham Animal Shelter

Gardeners Lane, Swindon Road, Cheltenham, Gloucestershire, GL51 9JW
01242 523521
Corringway Cattery

100 Hales Road, Cheltenham, Gloucestershire, GL52 6SU
01242 262332
Dragon Veterinary Centre

Prestbury Park, New Barn Lane, Cheltenham, Gloucestershire, GL52 3LE
01242 580324
Ponderosa Bird & Pet Centre

Dundry Garden Centre, Bamfurlong Lane, Cheltenham, Gloucestershire, GL51 6SL
01452 713229
Rosedale House Cattery

Rosedale House, Bamfurlong Lane, Cheltenham, Gloucestershire, GL51 6SL
01452 713097