The Bone Ranger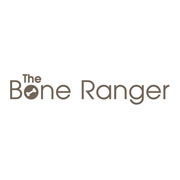 Address
Woodlands Road, Glasgow, G3
Telephone
0141 575 1001
About
With services designed to ensure that your pet receives top levels of care, consideration and exercise, The Bone Ranger is a Glasgow-based company that offers bespoke dog walking and home boarding services.
Situated in the west end of the city, The Bone Ranger is run by Maggie who is fully insured to pet sit, pet taxi and dog walk. Dogs are walked in a maximum group of four, although they do provide individual dog walking if your pet prefers this. Most walks are done in familiar, local surroundings, although if you would like your dog to have a countryside walk then this can be arranged too.
In addition to providing dog walking services, this Glasgow company can provide highly individual pet boarding services which is a far cry from the traditional kennels which many owners don't like the thought of. The Bone Ranger can look after your dog in a home environment and can even keep you up to date with your pet's activities whilst you are away!
Furthermore, The Bone Ranger can help with transporting your dog to the vet, as this is something that many taxis will not be able to help with. This service is particularly useful for people that are unable to attend mid-week appointments. The Bone Ranger can not only transport your dog to and from the vet, but provide feedback on the visit too.
Find The Bone Ranger on these pages:

Location: Glasgow
Categories: Pet Walking & Sitting businesses