City Reptiles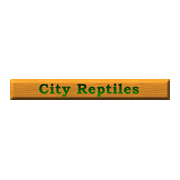 Address
4 Hope Street, Belfast, BT12 5EE
Telephone
028 9058 0680
About
Founded in 1988 and based on Hope Street in the centre of the city, City Reptiles is a Belfast reptile shop that stocks everything reptilian including snakes, lizards and tortoises. They also sell a great range of frogs, spiders and insects.
This is THE place to go in Belfast if you're looking to buy a snake. Regularly in stock, you will find all kinds of snakes from an Amazon Tree Boa to a Blood Python.
Fans of lizards can choose from many beautiful specimens including Australian Frilled lizards, Leopard Geckos and Water Dragons - whilst people that prefer keeping tortoises can choose from a Horsefield or Hermans tortoise.
It's is advisable to keep an eye on the City Reptiles website for up-to-date stock lists. Alternatively, we'd advise calling this specialist Belfast snake and reptile shop on the number above to check for availability of the snake, lizard or tortoise that you're after.
Find City Reptiles on these pages:

Location: Belfast
Categories: Reptiles