Chickens of Brum
(1 review)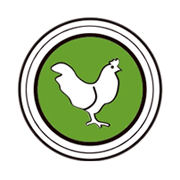 Address
3 Beaudesert Road, Hollywood, Birmingham, West Midlands, B47 5DT
Telephone
07912 325880
Contact
Send an email to Chickens of Brum now >>
About
Chickens of Brum are located in Hollywood, South Birmingham. They breed a wide range of chickens and bantams including Pekins (white and lavender), Silkies (white), Polish (black and chamous), Light Sussex, Silver Sussex and Warrens - something for everyone. Customers should feel free to ring or e-mail them to make a personal visit and they will happily show you around.
The company is a friendly, family focused business that takes great pride in looking after chickens. They are all wormed and vaccinated before purchase. They also sell quails and turkeys. If you are new to chicken keeping, Chickens of Brum can supply you with starter kits (which include housing) or advise you depending on your requirements.
They have a range of chickens from very pretty 'show' birds to prolific egg layers. With over 10 years' experience in keeping poultry they are passionate about everybody being able to keep chickens whether you have a small garden or other urban space.
Find Chickens of Brum on these pages:

Location: Birmingham
Categories: Poultry pet shops