Kritters Supplies
No customer reviews yet. Be the first.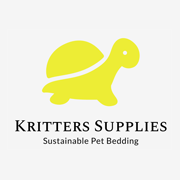 Address
Unit 1, Marlborough Road, Wrexham Industrial Estate, Wrexham, LL13 9RJ
Telephone
01978 661571
Website
www.kritters.co.uk
About
Kritters Supplies is a small, family-run business based in Wrexham, North Wales. They have a strong love of animals, nature and our planet and passionately believe that we can look after all of these together.
Their product range is based on one of the most environmentally sustainable materials coconut coir fibre. People everywhere can love their animals while they help care for the planet. There is no mining, tree felling, or food crop used to manufacture these products. After its use, the material can be re-purposed in the garden as a soil conditioner, added to compost, or discarded as green waste. This is a truly reusable, sustainable product.
Kritters Supplies will continue to grow its product range based on the ethos of good for our pets, good for our planet. They will also develop a clear understanding of their customers, their pets and their individual needs. They find that pets love the natural feel of coconut fibres and become very relaxed in their natural surroundings. It is also absorbent which means that odours are retained and keeps the enclosure fresher for longer.
There is even dedicated materials for pet birds both in bedding and nest building. At Kritters Supplies owners, pets and our planet are all catered for.
Find Kritters Supplies on these pages:

Location: Wrexham
Categories: Pet Food