Wolverhampton Pet Professionals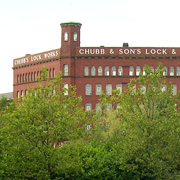 A large city in the West Midlands, Wolverhampton has two comprehensive shopping centres - Mander and Wulfrun. Whilst these are home to many of the High Street multiple chains, pet shops and pet professionals can be found all over the city.
Pet Crazy is a great example of an online pet supplies shop based in the region, whilst Albrighton Feeds can supply almost any pet food a customer could require. If your favourite dog needs some exercise during the day, Annies Dog Walking will oblige.
Fairview Pets in Low Hill and Parkesís Pet Shop in Blackhalve Lane offer their customers a good choice of pet toys, treats, cages and food. Other pet professionals also include Pet Painting From Photos – a talented artist will bring your much loved pet to life in a beautiful work of art. Groomers 4 Pets in Duck Lane can wash, brush and clean almost any size or breed of dog as well as offering a similar service for cats.
POPULAR BUSINESSES
386 Penn Road, Penn, Wolverhampton, West Midlands, WV4 4DF
01902 331020
Cannock Road, Wolverhampton, West Midlands, WV10 0AG
07757 200869
PO Box 6143, Wolverhampton, West Midlands, WV7 3ZX
01902 846472
Unit B6 Oxford Street Industrial Park , Vulcan Road, Bilston, Wolverhampton, West Midlands, WV14 6LF
01902 494860
OTHER BUSINESSES
AAD Arachnids

Chartley, Whitehouse lLane, Codsall Wood, Wolverhampton, West Midlands, WV8 1QS
01902 847865
Albrighton Feeds

Whiston Cross, Holyhead Road, Albrighton, Wolverhampton, West Midlands, WV7 3BX
01902 372266
Annies Dog Walking

38 Morr Lane, Pattingham, Wolverhampton, West Midlands, WV6 7DN
07738 472357
Fairview Pets

2 Showell Circus, Low Hill, Wolverhampton, West Midlands, WV10 9BA
01902 726816
Groomers 4 Pets

10 Lane Green Shopping Parade, Duck Lane, Codsall, Wolverhampton, West Midlands, WV8 1JA
01902 240213
Parkes's Pet Shop

7 Blackhalve Lane, Wolverhampton, West Midlands, WV11 1BQ
01902 735049
Perton Pet & Garden Supplies

Unit 3, Anders Square, Perton, Wolverhampton, West Midlands, WV6 7HQ
01902 743888
Pet Painting From Photos

5 Charles Wesley Court, Wolverhampton, West Midlands, WV3 0QQ
01902 345653
Pets Pantry

Springhill Lane, Penn, Wolverhampton, West Midlands, WV4 4UF
01902 345135
Stafford Pets

12 Marsh Lane Parade, Ford Houses, Stafford Road, Wolverhampton, West Midlands, WV10 6RT
01902 782224
Unique Animal Removals

4 Peverill Road, Wolverhampton, West Midlands, WV4 6PB
07734 388515