Suffolk Pet Professionals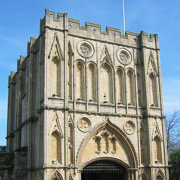 An important agricultural county in south East England, Suffolk has an excellent choice of vets, breeders, grooming parlours and pet trainers, as well as a great choice of pet shops.
Suffolkís Ratís Cats and Elephants probably canít sell you the largest of these animals, but does have a good selection of small animals like hamsters and rabbits, as well as pet food and plenty of pet accessories. Birdways in Stowmarket are specialist bird breeders whilst the Aquarius Veterinary Centre can look after most animal problems or illnesses.
If youíre looking for wild bird seed or pet food, then Delmar Pet and Garden Supplies in Lowestoft have a good choice. Suffolk based Creature Clothes make a large range of pet products such as dog and cat beds, leather collars and leads and many other animal accessories.
If a remembrance plaque is required for a sadly deceased animal, Pet Memorials in Ipswich offer a good choice, as well as dealing with all customers in a sympathetic and sensitive way.
POPULAR BUSINESSES
Unit 3, Blyth Road Industrial Estate, Halesworth, IP19 8EN
01986 875509
The Old Fox, Fox Hill, Hollesley, Ipswich, Sufolk, IP12 3RD
0844 8111 373
329 Cauldwell Hall Road, Ipswich, IP4 5AH
07725566484
OTHER BUSINESSES
Aquarius Veterinary Centre

Field Road, Mildenhall, Bury St.Edmunds, Suffolk, IP28 7AL
01638 717871
Birdways

8 Sandford Road, Old Newton, Stowmarket, Suffolk, IP14 4PN
01449 614229
Delmar Pet & Garden Supplies

5 Ashburnham Way, Lowestoft, Suffolk, NR33 8LG
01502 441187
Lowestoft Pet & Reptile Centre

54 Blackheath Road, Lowestoft, Suffolk, NR33 7JG
01502 572960
Rats, Cats and Elephants

Bypass Nurseries, London Road, Capel St.Mary, Ipswich, Suffolk, IP9 2JR
01473 807175
Willowbank Pets & Equestrian

Willowbank, Little Saxham, Bury St.Edmunds, Suffolk, IP29 4EQ
01284 488503