Protec Insect Repellents
No customer reviews yet. Be the first.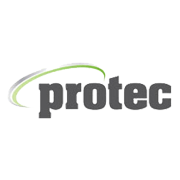 Address
Unit 41B, Nailsworth Mills Estate, Nailsworth, Somerset, Gl6 0BS
Telephone
01453 833345
Contact
Send an email to Protec Insect Repellents now >>
About
ACP Solutions in Nailsworth distribute Protec Insect Repellent for pet animals. Keeping biting insects and ectoparasites off your dog or horse is an important part of responsible animal ownership. Insect bites are a common problem and reactions can range from scratching and local skin lesions to difficulty breathing. The safest solution is to prevent bites.
For dogs, the most problematic insects are parasites such as ticks and mosquitoes which can cause serious problems as they carry and transmit disease. Ticks are a particular problem as they attach themselves and stay on for a long time. They can cause more than superficial pain and infections through the bacteria they transmit.
For horses, the main problems are sand flies, horse flies, stable flies and mosquitoes. Horses with insect bite allergies can suffer from hives, itchiness, hair loss and dermatitis. The only effective way to manage biting insects is to prevent your dog or horse from being bitten. Protec is a deet free, non-toxic insect repellent which provides long lasting protection against biting insects. The product has no side effects, is non greasy and easy to apply in a spray bottle.
Find Protec Insect Repellents on these pages:

Location: Somerset
Categories: Pet Products