Telford Pet Professionals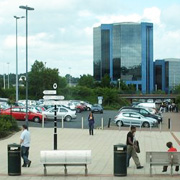 As Shropshire's largest town, Telford town centre is home to the biggest shopping area in the county. From grooming parlours, training classes and dog walking services to pet shops and vets, Telford has the complete choice for all pet professionals. Dawley Pet Supplies on the High Street is a great place to buy pet food and a wide range of pet accessories, whilst Sarah's Pet Services in Woodrush Heath can offer a good variety of pet facilities.
Ashcroft Veterinary Centre in Market Street can look after all small animals like cats, dogs, rabbits and guinea pigs, and Clipper & Dippers in Trench Lock offer a great selection of dog washing and grooming services. Telford pet breeders, kennels, pet societies and even pet photographers can all be found in this busy Shropshire town.
POPULAR BUSINESSES
15 Whimbrel Close, Leegomery, Telford, Shropshire, TF1 6WE
07545 822155
OTHER BUSINESSES
Ashcroft Veterinary Centre

77-79 Market Street, Telford, Shropshire, TF2 6EA
01952 270115
Canine Companions

Unit A7, Hortonwood 10, Telford, Shropshire, TF1 7ES
01952 605151
Clippers & Dippers

Unit 12, Trench Lock 3, Telford, Shropshire, TF1 5ST
01952 455102
Dawley Pet Supplies

17 High Street, Telford, Shropshire, TF4 2ET
01952 505327
Equine Brush & Shine

20 Highland Lea, Telford, Shropshire, TF4 3UA
07837 839216
Pawfection Dog Training

Kavacanne, Arleston Hill, Telford, Shropshire, TF1 2JY
07540 612456
Practically Pets

14 Sunningdale, Telford, Shropshire, TF1 5NS
07530 915875
Sarah's Pet Services

43 Woodrush Heath, Telford, Shropshire, TF3 5DJ
01952 276044