Scottish Highlands Pet Shops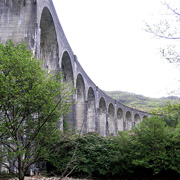 Comprising a large area in the North of Scotland, the Scottish Highlands is a thinly populated region with most residents living in several small and medium sized towns. Pets are well looked after by a good network of pet businesses ranging from vets and grooming parlours to well stocked pet shops.
An excellent example of a great pet store is the Nairn Pet Shop in Leopold Street. They carry a wide selection of pet accessories as well as several brands of popular pet food. Pawsability in Ardgay offers pet owners lots of good advice for dogs with behaviour problems, and also runs training classes for puppies and older dogs.
The Dornoch Pet & Country Store is well stocked with pet products as well as a great choice of cages and bedding for small to medium sized animals. If your doggie needs a good wash and brush up, Kanine Kutz in Nairn offers a range of grooming services for all sizes of dogs.
Animals in need of a visit to the vet can be taken to Conanvet in Dingwall which is one of many good veterinary practices in the region.
POPULAR BUSINESSES
Croit Mairi, Ardgay, Scottish Highlands, IV24 3DJ
01863 760004
OTHER BUSINESSES
Conanvet

The Surgery, High Street, Dingwall, Scottish Highlands, IV7 8AZ
01349 861203
Dornoch Pet & Country Store

8 Castle Street, Dornoch, Scottish Highlands, IV25 3SR
01862 811812
Kanine Kutz

63 Church Street, Nairn, Scottish Highlands, IV12 4AP
01667 451004
Pet Pals

Main Street, Lairg, Scottish Highlands, IV27 4DD
01549 402913
Ross-Shire Pet & Wildlife Supplies

17 Lochussie, Dingwall, Scottish Highlands, IV7 8HJ
01349 861702
Simply Pet Care & Dog Training

23 Harbour Road, Inverness, Scottish Highlands, IV1 1SY
01463 229625
The Nairn Pet Shop

15 Leopold Street, Nairn, Scottish Highlands, IV12 4BE
01667 454849