Northumberland Pet Shops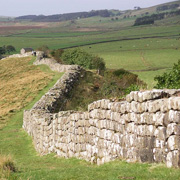 Located in the far North East of England, Northumberland is the sixth largest county and is well known for its outstanding inland and coastal landscapes. Like most of the UK, the resident population are keen animal lovers and there are many thriving Northumberland pet businesses that supply and care for a wide diversity of pet animals, birds and fish. Although online only, Planet Bow Wow are based in Hexham and supply a huge number of doggy products to customers all over the UK.
Kind Care Boarding Kennels in Morpeth is just one example of a good place to board your pet dog whilst away on holiday. If your animal is sick, Croft Vets in Cramlington is one of many veterinary practises operating in Northumberland, and can care for almost any small animal. For general pet supplies like food, cages, toys or dog leads you could try The Pet Shop in Seahouses, or Harvey's Pet Shop in Blyth. Dog breeders like Dalamanti Dalmations in Alnwick specialise in specific breeds and can offer their customers guarantees of well bred animals.
POPULAR BUSINESSES
Old Red House Farm, Dipton Mill, Hexham, Northumberland, NE46 1XY
01434 600955
OTHER BUSINESSES
Croft Vets

Northumberland Business Park, Cramlington, Northumberland, NE23 6QQ
0191 250 3800
Dalamanti Dalmations

5 Short Row, Alnwick, Northumberland, NE66 3RZ
01665 576466
Harvey's Pet Shop

1 Delaval Terrace, Blyth, Northumberland, NE24 1DJ
01670 540456
Heads & Tails

Murray's Yard, Main Street, Haltwhistle, Northumberland, NE49 0BS
01434 321823
Kind Care Boarding Kennels

Bothalhaugh, Morpeth, Northumberland, NE61 6ST
01670 513963
Look Good Pet Grooming

90 Front Street East, Bedlington, Northumberland, NE22 5AE
01670 821314
Milburn Pet Supplies

112 Milburn Road, Ashington, Northumberland, NE63 0HF
01670 852702
The Pet Shop

17 Main Street, Seahouses, Northumberland, NE68 7RE
01665 720487