Wellingborough Pet Professionals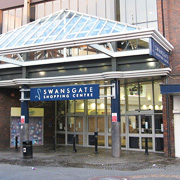 As a market town in Northamptonshire, Wellingborough has its fair share of pet owning population who rely on a big variety of local pet professionals to keep all of their animals well fed and in good condition. Whilst there's plenty of Wellingborough pet shops that sell small animals like hamsters and guinea pigs, a smaller number specialise in the more exotic side of the business. Shops like Creepy Crawlies Reptiles can sell you almost any reptile or snake you could want, as well as all the food and accessories to go with them.
Animals 24/7 is a Wellingborough pet transport firm who can undertake lots of services to assist pet owners without their own vehicle, and Settle Kennels will look after your favourite doggy whilst you go on holiday. Excellent small animal vets in Wellingborough include Healers Veterinary Centre in the High Street, and Johnston Veterinary Centre in Northampton Road. Both of them are expert at dealing with all small animal illnesses or accidents.
POPULAR BUSINESSES
56 Hinwick Road, Wollaston, Wellingborough, Northamptonshire, NN29 7QT
01604 669107
OTHER BUSINESSES
Animal Holiday Care

65 Valley Road, Wellingborough, Northamptonshire, NN8 4NR
07779 961612
Creepy Crawlies Reptiles

34 Cambridge Street, Wellingborough, Northamptonshire, NN8 4HY
01933 277444
Healers Veterinary Centre

27 High Street, Wellingborough, Northamptonshire, NN9 5TE
01933 651655
Johnston Veterinary Centre

73 Northampton Road, Wellingborough, Northamptonshire, NN8 3LS
01933 442188
Lucky Pets

96 Leyland Trading Estate, Irthlingborough Road, Wellingborough, Northamptonshire, NN8 1RF
01933 270817
Settle Kennels

Bobtail Lodge, Furnace Lane, Finedon, Wellingborough, Northamptonshire, NN9 5NY
01536 722563
The Bunny Barn

8 Byron Road, Wellingborough, Northamptonshire, NN8 3NW
07701 043475