Greenbee Pet Insurance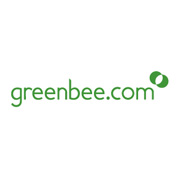 Head Office Address
171 Victoria Street, London, SW1E 5NN
Website
www.greenbee.com
About
Part of the trustworthy and popular John Lewis Partnership, Greenbee offers a huge selection of insurance schemes ranging from cars, houses & contents, weddings, holidays and even pets. Using the same philosophy that they apply to all of their business operations, Greenbee pet insurance is straightforward, and unusually, can even be obtained for older dogs.
Focussing on the UK's two most popular pets of dogs and cats, Greenbee pet insurance proudly claims to cover more eventualities than any of their competitors, even covering advertising costs and reward money should a pet be stolen or goes missing. Getting a quote online is very quick and easy, and shouldn't take more than 5 minutes to complete the well laid out application form.
Greenbee pet insurance plans offer a choice of monthly payments or a one off fee, and even offer discounts if more than one animal is being covered. Whilst limits apply, cat and dog insurance from Greenbee can even cover the cost of physiotherapy, hydrotherapy and acupuncture as the vet treatment progresses.
The head office of Greenbee Pet Insurance is located in London.