dooup
No customer reviews yet. Be the first.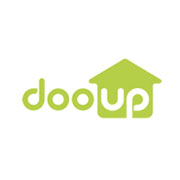 Address
43 Campbell Gordon Way, Dollis Hill, Willesden, London, NW2 6RS
Telephone
07903 129895
Contact
Send an email to dooup now >>
About
With the company based in London, the dooup pet waste clearer is the only device that can collect, clean and contain animal waste in the garden.
dooup clears from numerous garden terrains such as grass, decking, paving, rockery, shingle and even sand. It automatically sprays a garden-friendly disinfectant that helps to prevent the spread of bacteria into waterways; thus protecting the environment as well as protecting garden users such as children from the harmful bacteria contained in animal waste.
The dooup collects up to a week's worth of waste before the self-sealing bag needs replacing; saving bags and time. Launched in February 2012, this environmentally friendly, light weight and easy to use device is marketed across the UK, Europe and the rest of the world.
The company behind dooup continues with further design and development on more pet products that make owning a pet even more pleasurable.
Find dooup on these pages:

Location: London
Categories: Pet Products