A.G.Fox Law
No customer reviews yet. Be the first.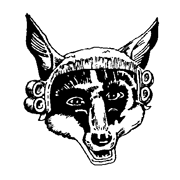 Address
12, Hallam Close, Barrow-upon-Humber, Lincolnshire, DN19 7FD
Telephone
01469 531742
Contact
Send an email to A.G.Fox Law now >>
About
A.G.Fox Law is the nationwide in-house legal consultancy of the The Equine & Animal Lawyers Association. This is the body of solicitors, barristers and expert witnesses who have a specialist interest in animal law and litigation.
Headed by Professor Barry Peachey, widely regarded as one of Britain's leading animal law academics and consultants, A.G.Fox Law specialises in a range of animal legal work. These services are not normally provided by High Street lawyers.
The firm undertakes the usual work providing wills, contracts, buying and selling, breeding, and animal loan agreements. They also offer a Small Claims Track service in the County Court which, due to costs rules, many lawyers do not offer as they find it financially non-viable. A.G.Fox Law can do this as it operates on minimal margins and overheads, serving the animal community where others cannot do so. A free public telephone advice line is in operation as well as contact by email.
Find A.G.Fox Law on these pages:

Location: Lincolnshire
Categories: Pet Law Firms